DocShipper Malaysia provides air freight services from/to Malaysia. This method of transport is the fastest you can have to ship your goods worldwide within a few days. On the other hand, this option is – very – expensive for high volume and/or weight. By the way, did you know that for certain parcels, this method can be the cheapest (and fastest) to ship?
DocShipper info: FNM Malaysia is specialized in international logistic operations. We are able to act as your single point of contact through various logistic services. Sourcing, packing your goods, transportation (air, sea, land), customs clearance, insurance, do not hesitate to call our experts! Contact us via our form or by phone to get a free quote within 24 hours!
Air freight shipping from Malaysia: Rates, time and Procedure
When you talk about Air freight services, it is important to determine which kind of air freight services are you looking for. Here we will explain you what the difference between the 2 options: classic air freight and express air freight.
Classic air freight services from Malaysia
The first one, the classic air freight, is the method that freight forwarder use to provide to customers. Classic air freight will use the space available in airlines company's fleet such Malaysia Airlines or others.
Usually, this method is cheaper than express air freight from a certain weight / volume (around 75 Kgs). This will depend on the departure and arrival.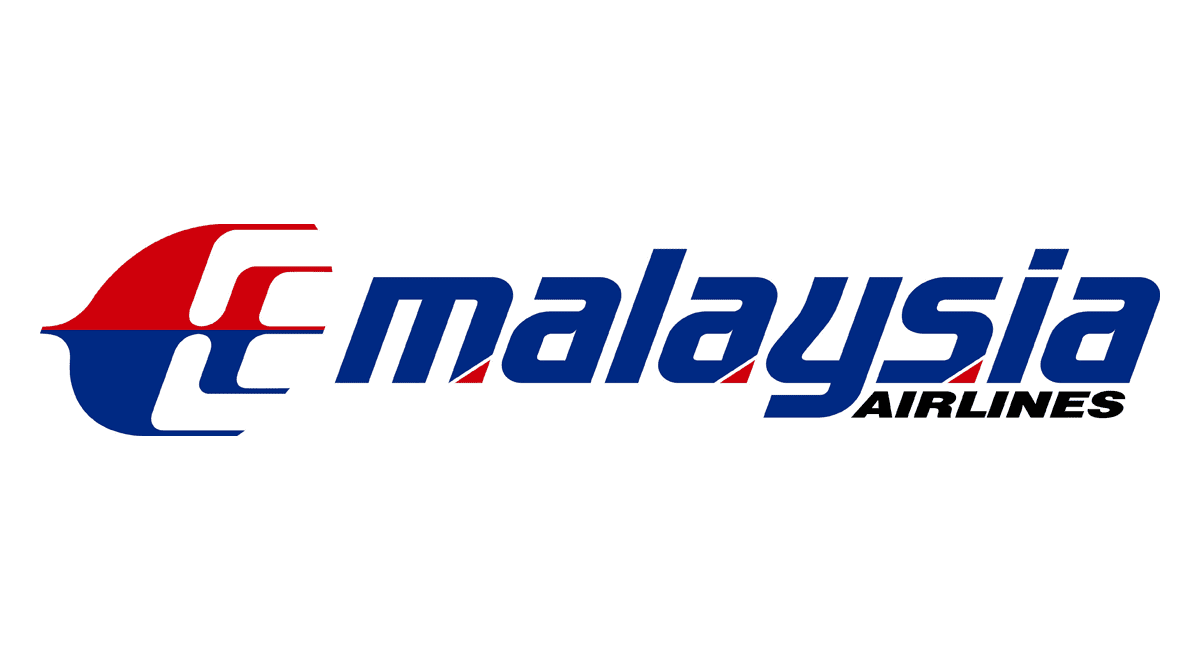 Express services from Malaysia
Express services are well known because It is simply the fact to use services from a "courier company" such DHL, FedEx, TNT, Aramex… Note that this method is usually very competitive when you want to ship small parcel of documents, otherwise, when your parcel start to be over 75 Kgs, courier company start to be more expensive than classic air freight.

Air freight from Malaysia to worldwide - Estimated transit time
How long does it take to ship from Malaysia?
It's hard to determine exact transit time on air freight services (contrary to sea freight) because it mainly depends on the budget:
Direct flight or not
Same day flight or not
The cost of your air freight will be highly influenced by these 2 previous points. By the way, please note that it's just a question of few hours difference (1 day maximum) regarding direct flight or not.
Warning DocShipper: Keep in mind transit time doesn't mean it includes the whole logistics process which will be much longer. Indeed, we will need to pick up the parcel, pack it if needed, the export process, transit, and import process (customs clearance), and delivery it to the final destination. Usually, the full process will take between 5 and 7 days. If you are interested in relying on our services for your shipment, contact us through our form or our phone, and you'll get a quote in 24 hours!
Can DocShipper book space on airplane for the same day?
This is what we call an urgent shipment! Do not worry, our DocShipper experts will find you the most suitable solution.
Warning DocShipper: Similar to flight tickets, if you book a space on the cargo at the last moment, your shipment may be very expensive. Feel free to give us further information about your budget when filling out our form or calling us, the dedicated DocShipper expert will build an offer in line with your timing and your budget.
Which are main international airports in Malaysia for air freight shipments?
Airport of Kuala Lumpur
Kuala Lumpur is the main destination/departure when we talk about air freight services from/to Malaysia. Indeed, this international airport concentrate the majority of international flight which make the price very competitive compared to another airport. 
How to get and understand air freight quote from Malaysia? 
What DocShipper Malaysia need to know to give you a quote?
Incoterm
Incoterms will determine the responsibility of the buyer and the seller in the logistics process. For example, many providers used to sell under the incoterm FOB (Free On Board). If you are in this situation, it means that the – Malaysian – seller includes in his price all logistics needs in Malaysia: packing services, pick up with truck and delivery to the port, export charges (local port charges, customs charges…). Basically, your goods will be placed in the airplane and ready to go!
Warning DocShipper: Please keep in mind that you will still be subject to several charges: International freight, Customs clearance at arrival, Airport charges, and delivery at the final destination. Docshipper could handle all these steps for you so you'll have more time to develop your business! Contact us to get a free quote in 24 hours by filling out our form or calling us!
Info DocShipper: We talked only about FOB Incoterm, please keep in mind there are dozens of incoterms even if we generally see only 6 of them (in the order of buyer's responsibility): EXW, FOB, CFR/CIF, DAT, DAP.
Volume in CBM
The volume of your shipment is probably one of the most important factors that will affect the price of your shipment. People often do the mistake to consider only the weight of the parcel to determine the price of the shipment. It's a big mistake! Please keep in mind that the transporter will charge you the most important weight between the gross weight and the volumetric weight (based on dimensions). And guess what, it's usually the volumetric weight we will consider!
*From the dimensions of your shipment, you can also compute your volumetric weight automatically with this free tool brought by DHL: Volumetric weight calculator DHL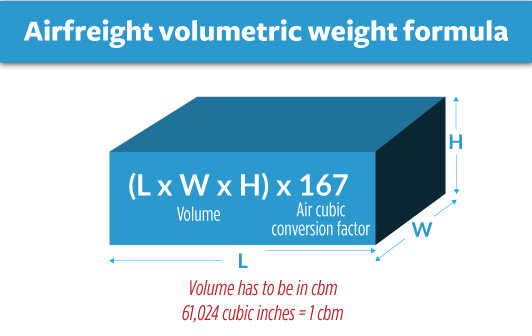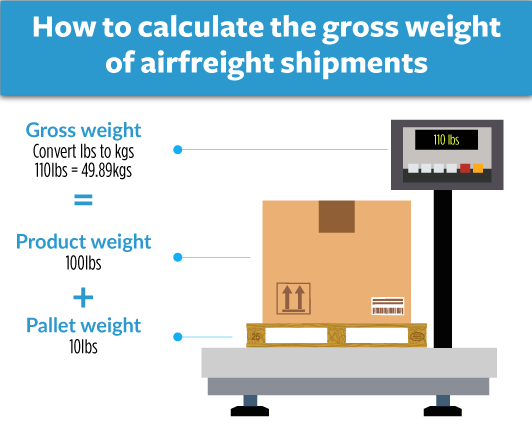 Nature of goods
It is important for the transporter to determine the nature of the goods in order to anticipate if there are administrative requirements such a specific license.
Address of departure
As you can imagine, the address of departure will be mandatory to determine the real cost of your shipment. More than this, we will also need to know what is the access condition of the departure to make sure we will avoid any problem on the shipping day.
Address of destination
As for the address of departure, it is important to determine what will be the exact address of destination to avoid any problem the day the parcel will arrive at destination.
Packing needs
Packing services is one of the most important steps to ship goods in a safe wat. Indeed, it is the packing that will secure your parcel for the whole shipment, from departure to arrival.
Info DocShipper: Packing is also important regarding the insurance. In case of damage for example, the insurance company will have a look on your packaging to make sure your shipment fit standard packing needs.
Import / Export license
An import or export license is necessary in some case: you want to import professional goods, you have specific products to ship… Then you may need to have a specific license to transport it.
Packing list
The packing list is one of the most important documents of an international shipment. It will list all goods included in the shipment. This inventory must show several info such:
Goods and description of the goods
Quantity
Value per goods
Buyer / Seller / Owner of the shipment
Exact Departure and Arrival
Others (depending on the nature of goods)
Some other details may be asked by our DocShipper expert. It will. We quote our customer case by case, so it will depend of your project: your goods, the departure/arrival, your statut…
How to Find the Cheapest Air Freight rates from Malaysia?
Have a clear understanding of the business
Know the market and the rates that are prevalent
Use the right mode of shipment (Express vs Classic)
Audit your quotations/invoices
Plan effectively
Optimize your cargo packing
Don't classify everything as urgent
DocShipper Malaysia Air freight department Scope of services
Temperature-sensitive goods
Your goods must be shipped with a temperature control system ? It's not a problem for us! We do provide temperature control air freight services for any kind of goods: food, frozen, plants, medical…
Dangerous goods
You plan to ship dangerous goods ? Be careful! It is important to well anticipate all logistics needs to make sure the parcel won't be blocked during the shipment. Our DocShipper expert will analyze your goods and determine what are the exact requirements.
High-value goods
You want to ship high value goods? You then need high standard freight services to secure the shipment from departure to arrival. Our DocShipper will determine what is the best option for you, according to the value of your goods.
Perishables goods
The shipment of perishables goods is not the easiest process. Indeed, we must take care of the timing as it's one of the most important detail that can affect your products.
Personal effects and household items 
You want to move from/to Malaysia ? Our moving department is here to handle all your personal effects from departure to arrival, customs clearance process included.
Live animals
Same remark when you plan to transport live animals. You will need to do a very specific process to conform the pet to the international transfer. Here again, your DocShipper expert is here to help and advise you on every step.
Air Cargo serving E-commerce logistics
B to B 
Air freight service can be used to deliver small parcels, but also high volume. Your customer needs a stock in urgency ? Think about this option to make sure you will be able to supply him as soon as possible. 
B to C 
As you can imagine, air freight is the main method of transport for small goods. E-Commerce delivery is even more specific by using the majority of the time services from courier companies. We all know a courier company: DHL, FedEx, TNT, UPS… Those companies are very competitive on small parcels shipment, usually below 150 Kgs.
Scope of services / 3PL and more 
Finally, air freight is a feature that 3PL companies offer. Indeed, a 3PL company will handle all your stock in a warehouse and manage every logistics needs for your E-Commerce: Inventory, storage, pick & pack and final delivery. Feel free to contact our expert to get further information. 
Air freight insurance: DocShipper Care plan 
Why purchase Air cargo insurance?
"We are never too much safe" … This is what you should keep in mind, also in logistics… This industry is not a perfect science due to all human interactions, and it's pretty impossible to guarantee a 100% shipment without any problem: loss, damage, delay… Getting a freight insurance will help you to let your goods stress-free, if there is an issue, the insurance will handle it!
How much does an Air freight insurance cost?
The cost of an air freight insurance can vary according to each request. The insurer will check your shipment and determine if it's risky or not: nature of goods, departure and arrival, status of the shipper… That's all those small details that will determine the cost of the insurance.
Info DocShipper: Usually, freight insurance is charged as follow:
For professional goods: 1.1% of the declared value
For personal effects: 3.2% of the declared value
Declared value - Finding the right balance 
As you can see just above, the insurance cost will be based on the declared value of your goods. Many shippers ask us how they should declare the value of their goods, mainly regarding 2nd hand items such personal effects.
In this case, we advise to base the price on the common sense:
Not too cheap: Obviously you will pay less insurance, BUT you may have a very painful issue once the parcel will reach customs. If they detect that you underestimate the value of your goods, they will charge you a fine that may be very expensive.
Not too expensive: In this case, you will pay more insurance and duties and taxes.
Why you should hire a local Malaysian Air Freight Broker Like us?
Cheaper.
Agility.
Personalized Service and Customer Attention.
Operational Efficiency and Flexibility.
A Local Malaysian Freight Forwarder – DocShipper
 Wrapping up
Value-added forwarding services
Book your air freight from/to Malaysia with DocShipper
Worldwide network
DocShipper Malaysia is a member of DocShipper group, a freight forwarder present in more than 40 countries. Thanks to our network, we will be able to provide door to door services from/to Malaysia.
Urgent customs clearance
You are compelled by the time? Then we will need to clear your goods the fastest way possible. You are lucky, DocShipper manage all your logistics step, customs clearance included. We will check all your documents and anticipate every specific process we will need to release your shipment.
Same-day delivery
Once your goods reach the arrival country and are released from the custom department, it's time to deliver the shipment to the final destination. Here we will find a way to provide same-day delivery.
Advantages and Disadvantages of Air Freight
Advantages of Air freight
Speed
Global reach
Highly accurate ship dates
Shipment tracking
Lower risk and costs due to short transit times
Disadvantages of Air freight
Cost
Size and weight limitation
Weather dependent
Highly affected by oil price
International Air freight Process: The Step-by-Step Guide
Step 1: Transport goods from the supplier's warehouse to the freight forwarders warehouse
We will pick up all goods from your supplier, your warehouse, your office or your home and bring it to our warehouse. Once it reaches our warehouse, we will double-check all the shipment: weight, volume, packaging, documents… The shipment is ready to leave our warehouse!
Step 2: Move goods from freight forwarders warehouse to the departure airport
The next step will be to bring all goods from our warehouse to the airport of departure. Here, we will consolidate all your goods in order to have one unique lot of goods for each shipper (as you can imagine, there will be several customers into the same airplane).
Step 3: Clearing with customs at the origin airport
It's now time to submit the shipment (all documents) to the customs for the export process. This step is mandatory when we are talking about international freight. Local customs must approve the shipment, otherwise we won't be able to ship it until it's cleared with customs department.
Step 4: Goods are shipped from the origin airport to the contracted destination airport
Goods are approved to ship, it's now time to proceed to the international freight. It won't take a lot of time by air freight (contrary to sea freight), usually a question of few hours, 1 day maximum if we cross the world.
Step 5: Clear with customs at the destination airport
Goods just arrived in the arrival airport, it's now time to get the final approval from customs department. They will charge you duties and taxes. At that moment, we will back to you with the amount of taxes, once it's paid, your shipment will be released. Ready for the step 6…
Step 6: Inland transportation from destination airport to destination warehouse
The step 6 and step 7 are sometimes the same, we will need to pass by our warehouse in case of deconsolidation (if it's not done in airport directly).
Step 7: Delivery/distribution of goods
Finally, we will conclude the all process by delivering all items to your office, your warehouse or your home.
International Air Freight Incoterms (Here are the Most Common Trade Terms Explained)
As mentioned earlier, incoterms will determine the responsibility of the buyer and the seller in the logistics process of any international purchase. Here we will explain you the 6 most famous incoterms you may face on your future importation.
EXW (Ex Work)
If you buy product under the incoterm EXW, you will be responsible of all logistics needs, from departure to arrival.
Warning DocShipper: When you buy goods under the incoterm EXW, the packing services is usually not included so don't forget this small detail, packing service can be very expensive sometimes.
FOB (Free On Board)
If you buy products under the incoterm FOB, the seller will be responsible to bring goods to the nearest airport (or port). It basically means that all logistics process in the country of departure will be done.
C&F (Cost and Freight)
The difference between C&F (or CFR) and FOB is just that C&F incoterm includes freight services from the airport/port of departure to the airport/port of arrival.
CIF (Cost, Insurance and Freight)
CIF is exactly the same incoterm as C&F, but it includes the insurance services of your shipment.
DAT (Delivery At Terminal)
DAT includes all previous incoterm process and add all import process: airport/port charges, customs clearance… If you purchase goods under this incoterm, goods will be ready to pick up from the airport (or port) of arrival.
Warning DocShipper: In this incoterm, you have to request the freight insurance if you need it. Note as well that this incoterm does not include the amount of duties and taxes.
DAP (Delivery At Place)
Finally, the last incoterm is DAP. It's the same than DAT but it also includes the final delivery at destination.
Does DocShipper Air freight department offer Door to Door services?
Yes, we do provide door to door services, indeed this is our specialty! Our solution will include all logistics needs, we will handle all step mentioned just before.
Air Freight vs. Sea Freight – A Comparison to International Shipping
Cost
When we talk about small volume shipment, air freight will clearly be the most interesting method of transport in terms of cost. In other hand, if you start to ship bigger volume, it will be more interesting to ship it by sea freight.
Speed
Air freight is the fastest method of transport so far! Indeed, sea freight takes more than 1 month to cross the world while the airplane will do it within few hours.
Reliability
Air freight is usually more reliable than sea freight in terms of delay. Please also note that air freight is usually very safe considering that we don't have manpower step such container loading and/or unloading
Air freight or sea freight – DocShipper recommendations
There is not better method than other, it will all depends of your request. As mentioned before, air freight can be cheaper than sea freight for small volume (usually below 2 to 3 CBM). Unfortunately, air freight regulation is very strict and there are lot of items that couldn't be shipped by air freight, it's the case of lithium battery for example.
FAQ | AIR FREIGHT FROM AND TO MALAYSIA
What is the difference between air cargo and air freight ?
Freight and cargo are phrases used to describe moving things from one location to another, however cargo is normally exclusively used to refer to moving items by ship or airplane. The concept of freight is significantly wider and includes the movement of commodities by land, sea, rail, and air.
Which is cheaper : air freight or sea freight ?
Because a ship can transport more goods at once than an airplane, sea freight is substantially less expensive than air freight.
What are the advantages of air freight ?
The rapidity of air cargo transportation, which may be as quick as same-day delivery, is the main benefit for shippers. The quickest delivery times as well as dependable arrival and departure timings are provided by this form of transportation.
What products are shipped by air ?
General cargo, such as consumer and retail items, hardware and equipment, and electronics, is also delivered by air. Air shipping is also used to transport fabrics, apparel, and toys.
DocShipper Advise : We help you with the entire sourcing process so don't hesitate to contact us if you have any questions!
DocShipper | Your dedicated freight forwarder in Malaysia !
Due to our attractive pricing, many customers trust our services and we thanks them. Stop overpaying the services and save money with our tailored package matching will all type of shipment, from small volume to full container, let us find the best and cost-effective solution.
Communication is important, which is why we strive to discuss in the most suitable way for you!