Welcome to our guide on importing and exporting products between Malaysia and Canada. We understand that international freight shipping can be a complex process. That's why our team of specialists has put in place a comprehensive guide to help you with all your questions and concerns about the procedure. Our guide will provide you with the information you need to make informed decisions and ensure smooth and successful shipping between Malaysia and Canada.
 Commercial trade between the two countries
Canada exported $1.02 billion worth of goods to Malaysia. Malaysia is one of Canada's largest bilateral merchandise trading partners in the Association of Southeast Asian Nations (ASEAN) region. Today the most important products of Canada by Malaysia are mainly raw materials. There is natural fertilizer but also wheat grain crops. In another register, there are aluminum, and plastic but also electrical materials and oleaginous.
Since November 29, 2022, bilateral trade between Malaysia and Canada has been supported by the Comprehensive and Progressive Agreement for Trans-Pacific Partnership.
Conversely, Canadian imports from Malaysia, valued at $3.8 billion in 2021, consisted primarily of electronics, rubber, machinery, and scientific and precision instruments. fats and oils, and furniture.
We can also assess the business environment of the country we want to do business with to see if there is a risk: LaCoface.
 The best mode of transport between Malaysia and Canada
There are many suitable transportation options for goods between Malaysia and Canada. The most interesting are sea and air freight transporting goods between the two continents.

Sea freight shipping between Malaysia and Canada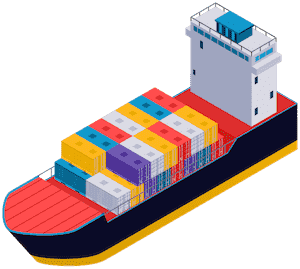 The Asian continent exports a lot of goods throughout the world and here, especially from the American continent.
Sea shipping for commodities is also the most environmentally friendly method. It obviously requires more time than air freight, though.
Main ports in Malaysia and Canada
The main ports in Malaysia are:
The Port of Tanjung Pelepas
The main ports in Canada are:
 Transit time between Malaysia and Canada ports
Malaysia is on the Asian continent while Canada is on the American contains and is separated by the Ocean. More precisely there is a distance of 12 819 Km that separates them. Sea freight is ideal only if you have time and a small budget. 
Distance and transit time between Malaysia and Canada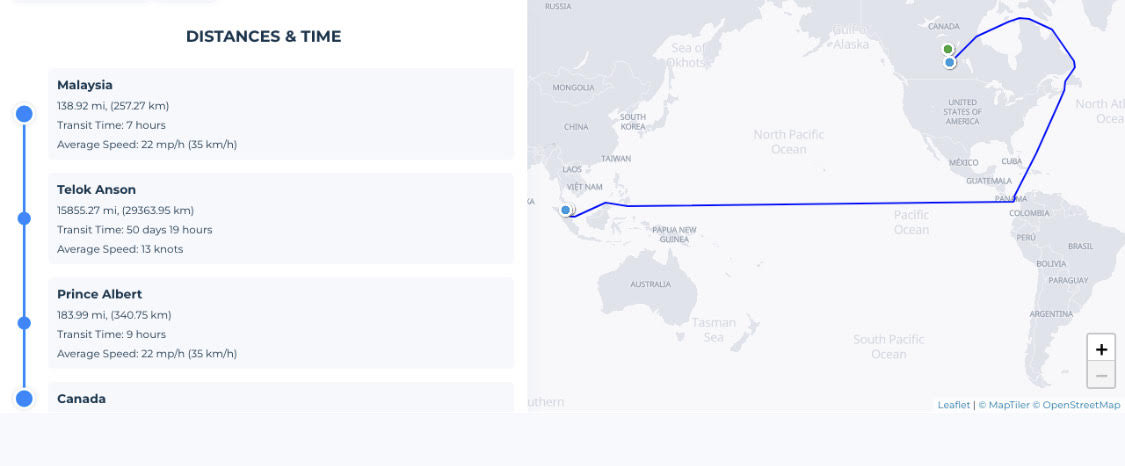 Malaysia/ Canada
Montréal 
 Halifax 
 Vancouver
The Port of Klang

45 Days 

44 Days 

44 Days 

The port of Johor

 

44 Days 

44 Days 

44 Days 

The Port of Tanjung Pelepas 

44 Days 

42 Days 

24 Days 
How much does sea freight between Malaysia and Canada cost?
When you decide to export or import, it is very important to know the weight but also the volume of your goods. Indeed, the transport rate is always based on the weight/volume ratio.
You have two options:
Groupage

In full containers
DocShipper Alert : Sea freight is the most well-known mode of shipping when it comes to cross-border trade to or from Malaysia. For long-distance and high-volume shipments, this approach is significantly less expensive than using air or rail freight. You can ask DocShipper experts any queries you may have about lifting large objects or other kinds of cargo. They will respond to all of your inquiries and offer you the most effective remedy they can. Contact us for additional details.
 Do I have to ship by groupage or full container between Malaysia and Canada?
The first two fundamental categories of conventional container sizes are as follows. They are all usable for both leisure and business travel. We can see that merchants use them regularly for any form of solid sample:
At 40 feet, the HQ (High Cube, which has a capacity of 76 cubic meters)

a 40-foot container (which has a capacity of 67 cubic meters)

the 20-foot container (which has a capacity of 33 cubic meters)
Less than Container Load (LCL)
LCL shipping is a suitable choice if you need extra product (in terms of size or quantity) to fill the entire container. Additionally, it enables you to just pay for the exact amount of space you actually use, which makes it perfect for little deliveries. Your goods will be placed next to those of a different vendor going in the same direction.
The benefits of LCL shipping
Simply put, if your items weigh between 2 CBM and 12/15 CBM, shipping them by LCL will be the least expensive option (cubic meters). Less money will be spent on the commodities' packing and inspection.

Unlike air travel, which has a variety of restrictions, LCL allows the shipment of any kind of product.
The drawbacks of LCL
Packing, loading, and unloading for an FCL will turn out to be excessively expensive (over 13 CBM).

Our experiences in Malaysia and Asia as a whole suggest that FCL is a more sane choice.
Full Container Load (FCL)
It indicates that a single customer uses the full carrier from the time of departure to the time of arrival. To reduce risks and costs, the container will be sealed as soon as it leaves the company's property until it is delivered to the customer.
If you want to buy a lot of goods, it is a great mode of transportation to employ.
Therefore, whether or not you fill it up to the brim, optimal user FCL will also be more safer for a broader number of people. Unquestionably, a full container may benefit from being less expensive than LCL after it reaches 15 m3.
The benefits of FCL shipping
Just because the capacity exceeds 16 CBM, it is the most affordable mode of transportation.

It's helpful since you can control how your products are packaged (palletization is not necessary). There won't be as much cargo handling, so you'll feel safer and there will be less chance of damage (loading, interim storage, and unloading).
The drawbacks of FCL
You should only consider this when the volume is adequate. But what does "large enough" actually mean?

In other words, 40% to 70% of a 20-inch container, or 13, 14, 15, and 20 CBM.
Other types of shipping methods between Malaysia and Canada
The size of your shipment and the commodity are two elements that affect the sort of container you'll require. The products listed below are available if you are about to ship particular items.
refrigerated container
The refrigerated container is a thermally insulated container with a temperature-holding device. It allows the transport of goods under temperature control. It is often used for food or chemicals.
Roro
A Ro-Ro is a ship that is used, among other things, to transport cars that have been loaded using one or more ramps. They are also known by the acronym Ro-Ro, which stands for roll-on/roll-off and is literally translated as "roll, roll, roll." This name helps to distinguish them from the typical cargo ships, which are loaded vertically by cranes.
Bulk
Bulk items are goods that are shipped directly into the ship's hold or into special storage areas. In this situation, bulk freight and general cargo are distinguished from one another. Coal, ferrous, and non-ferrous ores are examples of solid bulk items. Liquids in bulk: (petroleum and petroleum products). Bulk carriers—vessels designed specifically for each type of cargo, such as ore carriers and coal carriers.

Air freight shipping between Malaysia and Canada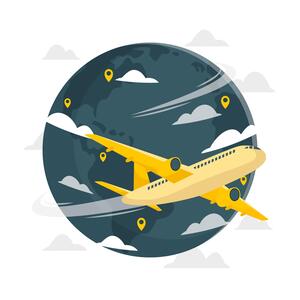 DocShipper Recommendation :
Air freight will be the best option if:
Your shipment is less than 2 CBM and if you are in a hurry to receive your products.
Your shipment is less than 2 CBM
You must quickly receive your goods
Even though 90% of goods are delivered by sea, importers choose air cargo when they need to get things to Canada quickly and reliably, such as high-value, seasonal commodities, clothes, electrical equipment, and/or more delicate items with a high risk of damage at sea.
When shipping a few products, air freight is typically preferred over sea freight. In fact, there are additional costs associated with delivering modest amounts by sea, such as the price of bundling and unbundling at the port, because your product must share a container with other deliveries. For this reason, if your shipment does not truly approach 3 m3, we encourage you to send it by air.
Classic or express air cargo?
Conventional air cargo utilizes the cabin capacity on regular commercial flights operated by carriers including Air Canada, Malaysia Airlines, Qatar Airways, and Emirates,...
Express air freight is run by networks of "courier firms" like DHL, FedEx, TNT, and UPS that provide door-to-door services.
Your goods can be personally delivered anywhere in the world in a week with express mail services. It is an "all inclusive" service, therefore clearing low-value packages personally is not required. Additionally, shipping discounts are available for tiny amounts of less than 1 m3, which are even more affordable than LCL shipping.
Conventional vs express air freight between Malaysia Canada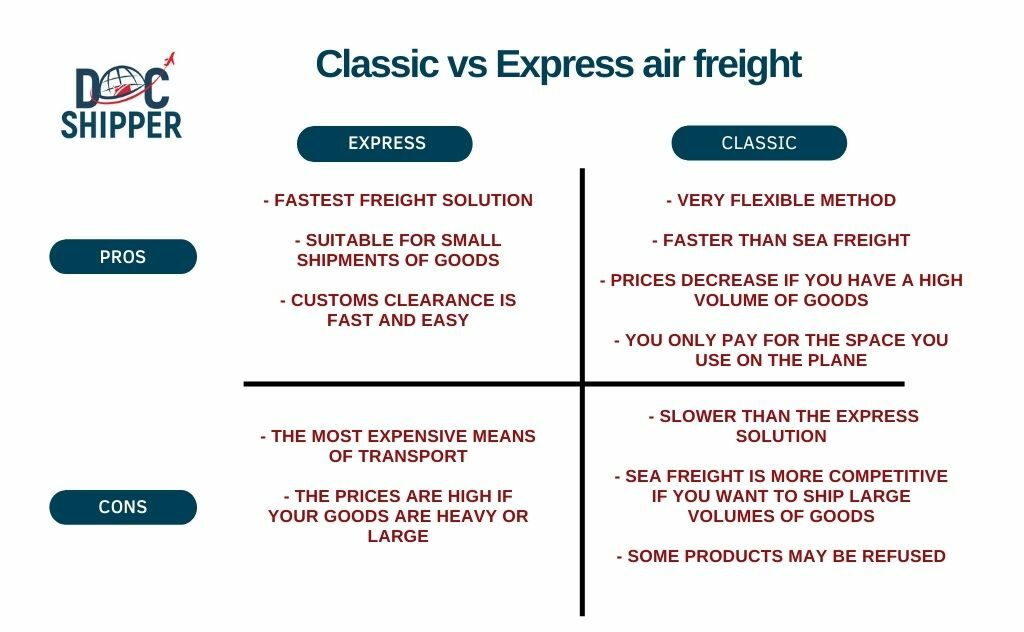 Main Malaysian airports :
Malacca International Airport
Sultan Abdul Aziz Shah International Airport
Penang International Airport
Kuching International Airport
Kota Kinabalu International Airport
Langkawi International Airport
Miri Airport
Main Canada airports :
Lester B. Pearson International Airport in Toronto 

Montreal / Pierre Elliott Trudeau International Airport 

Vancouver International Airport

Calgary International Airport
How to calculate the dimensional weight of your shipment?
Conventional air cargo

: 1 m³ = 167 kgs (1 in 6)

Express air cargo

: 1 m³ = 200 kgs (1 in 5)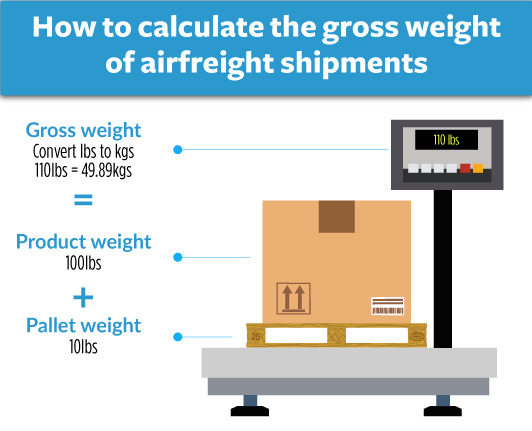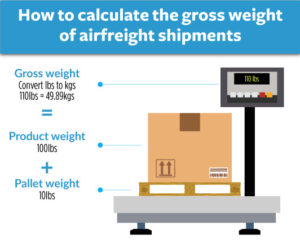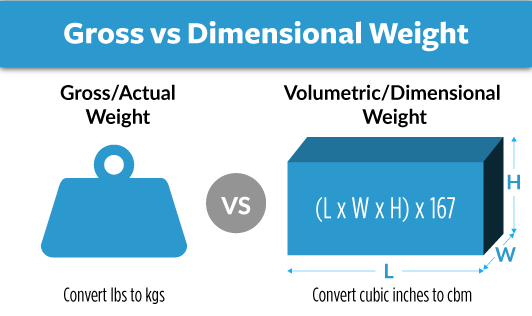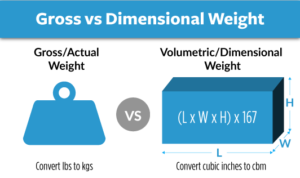 Docshipper Tip :  As a freight forwarder, we also provide air freight services to manage your shipment when you are in a hurry and need the transaction to be completed quickly. Do not hesitate to contact us for more information on air freight and a free quote!
What is the transit time between Malaysia and Canada airports?
The normal flight from Malaysia to Canada should last 19 hours, depending on where you are traveling. From 6 to 9 days must be added for a count delivery but it must be taken into account that the customs can hold your goods
What is the cost of transporting a parcel between Malaysia and Canada?
In assessing the cost of air cargo, several factors such as weight volume must be taken into account. The price is still likely to vary depending on what you ship. The contents of your cargo will affect your price as your merchandise will have to be cleared upon arrival.

Duties and taxes between Malaysia to Canada    
 How to calculate the customs duties rate with HS code
For example, the HS code of a pineapple is 08043010, the image below describes the meaning behind the code:
If you still don't know your product's HS code, the Canada Post website has a tool to help you find it. Let us take pineapple again. When you type pineapple in the search bar and select Canada as the destination country, you will find the corresponding HS code: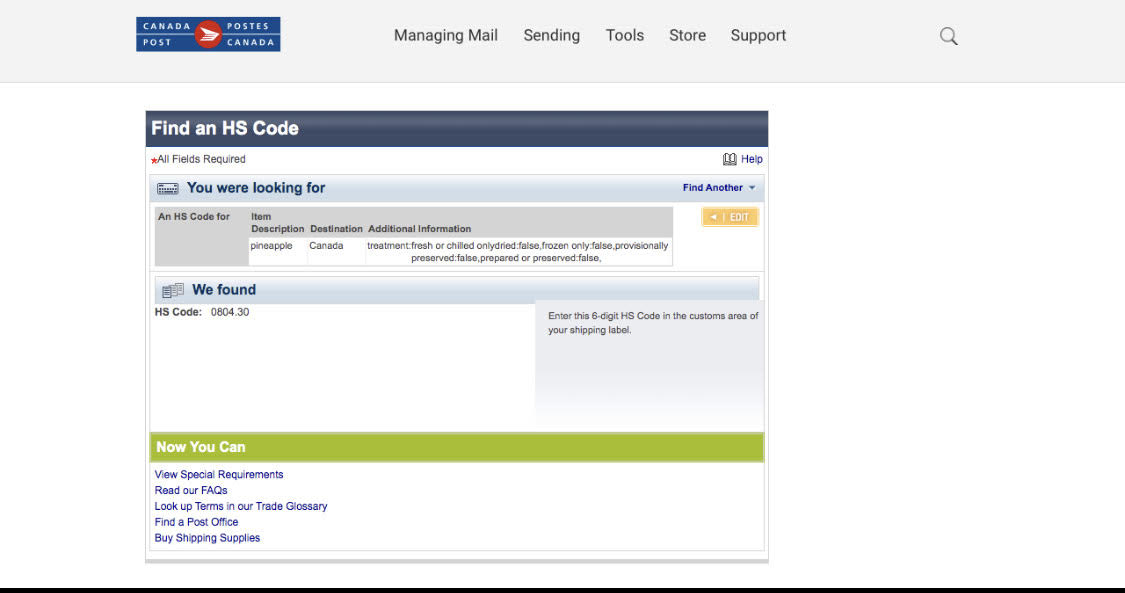 Now that you know the HS code for your product, you can find the inherent import taxes. You must consult the departmental code of the 2022 customs tariff.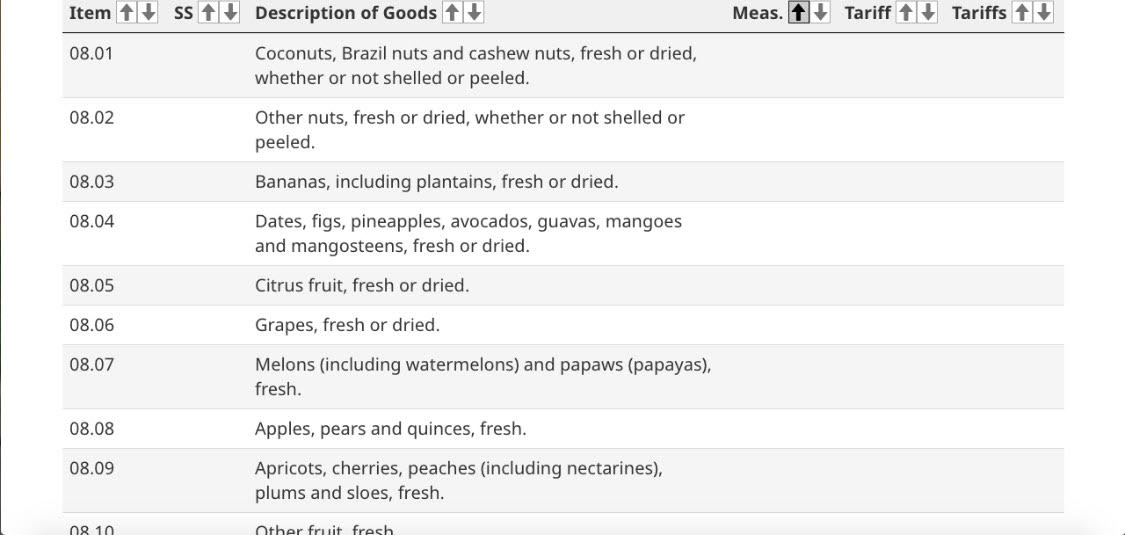 VAT in Canada
Canada has a unique VAT system in place. Three rates apply individually or are added, depending on where you bring your goods. These are GST, PST, and HST:
The GST (Goods and Services Tax) is applied in most Anglo-Saxon countries and is equivalent to VAT in other countries. The rate is 5% across the province.
The PST (Products and Services Tax) is applied in addition to the GST, only in some provinces. It applies on the price of the product excluding taxes, except in Quebec, where it applies on the price with the GST.
 HST refers to all taxes you will have to pay, such as GST + PST, depending on the province.
 Excise Duties in Canada
The Excise Act in Canada aims to tax various goods and services such as:
Jewels

Cosmetics

Air transport

Some types of vehicles

Vehicle air conditioning

Gas and fuel

Telecommunications

Liqueurs and alcoholic beverages

Tobacco products and cannabis
 Arrival and customs clearance, step by step
To have your items cleared via Canadian Customs, do as follows:
The Canada Revenue Agency (CRA) will issue you with a business registration number if you don't already have one (by the way, you can call them at 1-800-959-7775). You must finish

the online business registration (EDI).

After that, declare your items to

Canadian customs using Electronic Data Interchange (EDI).

Once customs has taken your products into custody and requested payment, you must do so in order to release your items. The many payment methods are available by clicking

this link.

After being delivered to their final location, goods are permitted to cross Canadian territory.
 What documents are required when importing?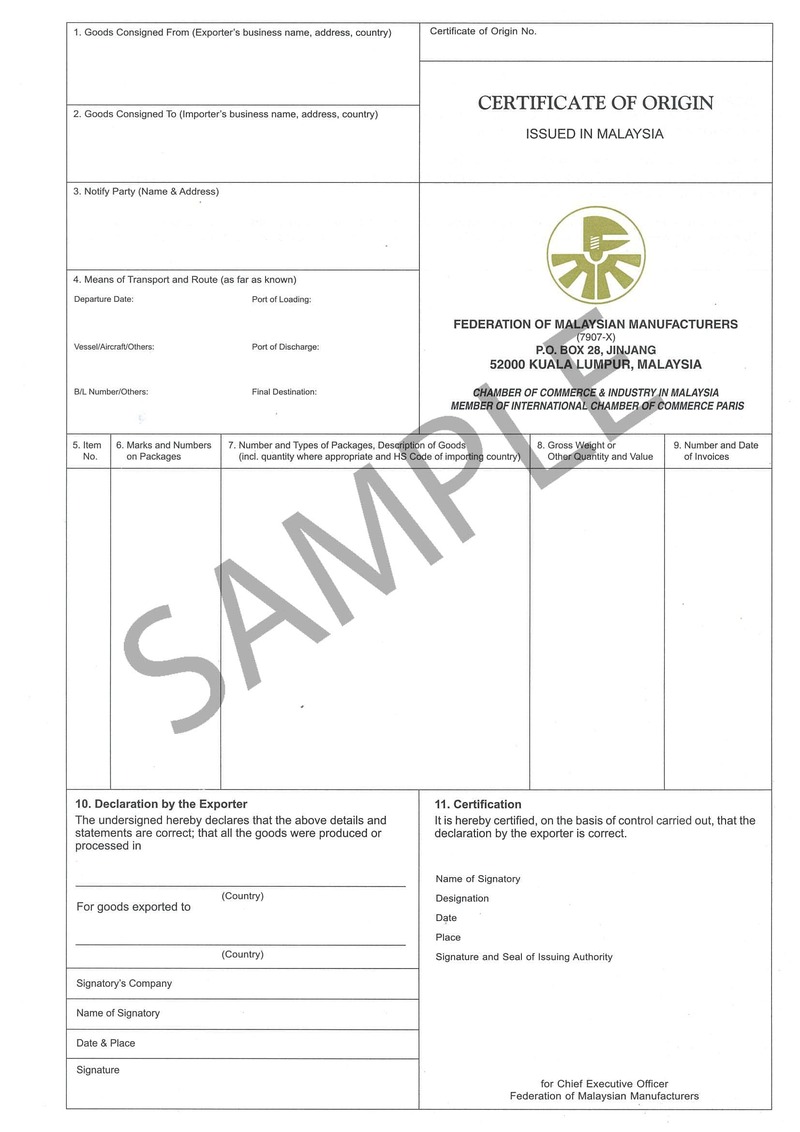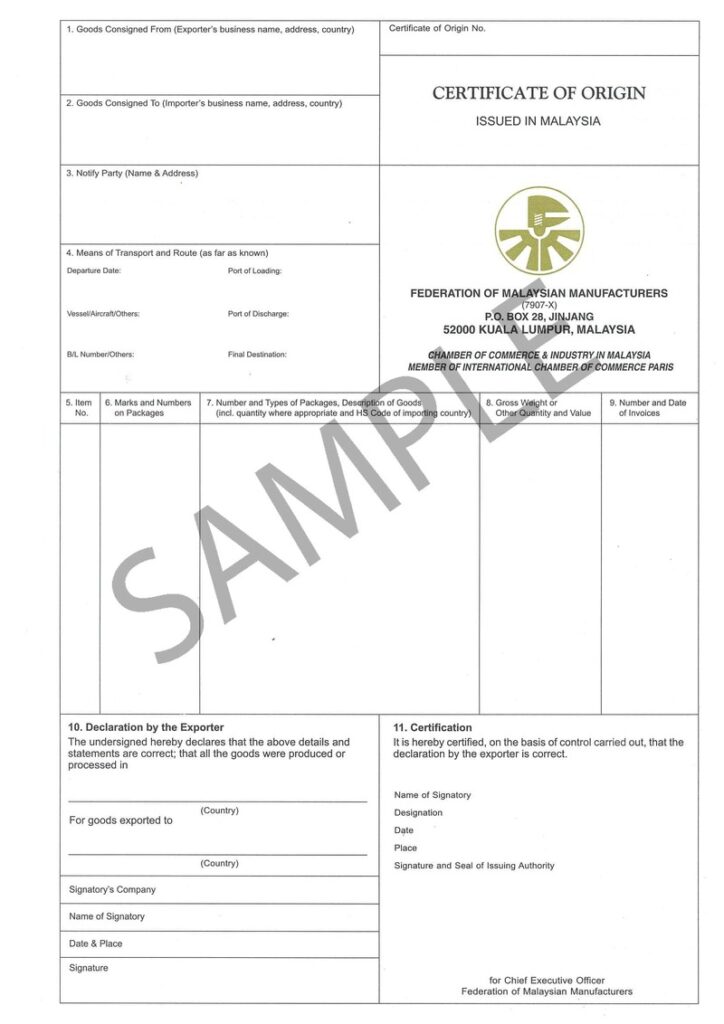 Commercial invoice
To clear your goods, whether destined for Canada or elsewhere, you must have the original invoice. Verify that the price on the original invoice and packing slip match.
 Bill of Lading
The Bill of Lading serves as your cargo's boarding pass and passport. Depending on the transfer method, an air waybill for air cargo or a bill of lading for maritime freight may be used. As it is issued whenever the carrier gets payment for its services, it also serves as a document attesting to the legality of the carrying of your shipment. When it comes to the overseas transfer of commercial items, this document is essential.
The following images show how a Bill of Lading is set up and all the information that can be found there:
 Certificate of Origin
The original invoice is required to clear your purchases whether you are traveling to Malaysia or Canada. Check to see if the amount on the packing list and the original invoice are the same.
Packing list  
The packing list adds up all the items in your shipment. You must attach the Material Safety Data Sheet and International Code in case you import dangerous or chemical goods into Canada.
Official customs contacts
Malaysian Customs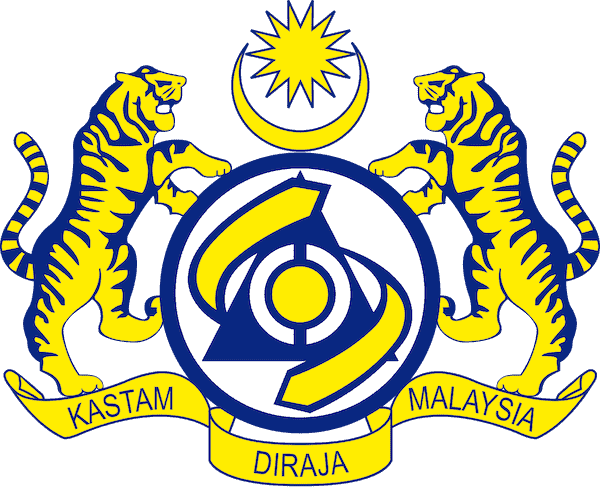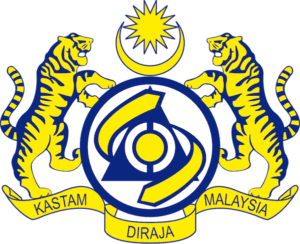 Official Name : General Directorate of Customs of Malaysia
Website :  Malaysian customs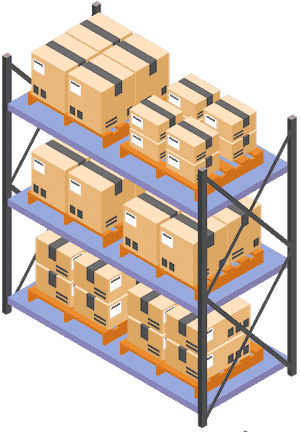 Storage and warehousing
A storage service could be beneficial if you encounter an emergency, a setback or anything else that could prevent your move. For example, if you have to leave Malaysia a few days before your products are delivered to Canada, you can store them in our warehouse.
Visit our specialized page: Warehousing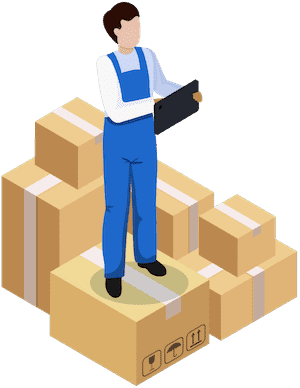 Boxes are the most often used kind of packaging. If your cardboard is of a good caliber, it can be robust and come in a variety of sizes. If you're on a tight budget, pack sensibly. Select strong packing for important and long-lasting products.
Everything you need can be packed by our technical professionals. Right, some objects have unique proportions. You'll get custom packaging built for you! You are unable to pack since you are short on packaging materials. For you, they will pack!
More details on our page: packing service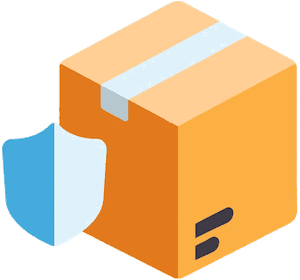 Freight insurance
The cost of insurance is influenced by the type of vehicle insured, the concept of the product, and the insurance provider. The pronounced value can be increased up to 20% to represent any damage, regardless of the equipment. The expert also discusses the item's value in addition to the primary transportation charges.
Check out our specialty website here: insurance services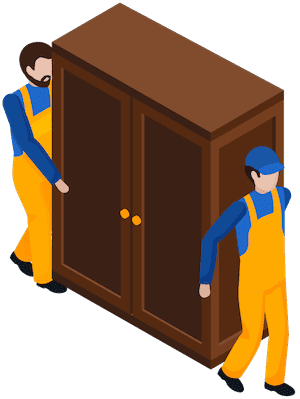 Moving and shipping personal belongings
Are you actually planning to travel to Malaysia? During your vacation, you might need to bring a lot of luggage or mementos. Professionals handle all emergency, packaging, and customs regulations to make sure that everything gets to your house in top shape whether you are in Malaysia, Canada, or anywhere else in the world.
Visit our special page for moving help
FAQ | Freight between Malaysia and Canada | Rates – Transit Times – Duties & Taxes
What products are restricted from being imported into Canada?
Certain types of products may be imported, but their importation is strictly controlled. standard food products Weapons and ammunition or Turkeys, chickens, eggs and poultry for personal use but also Beef and veal for personal use. There are also dairy products. The Eligible agricultural products. In another register the Hazardous chemicals and Roses (flowers).
What products are prohibited from being imported into Canada?
The following persons are prohibited from entering Canada: - All documents considered obscene - All property produced by inmates - False or falsified money - Used or used mattresses - Matched with white phosphorus - Used or used vehicles - Vicious propaganda and any material aimed at creating sedition and betrayal
Which products are most exported by Malaysia ?
Malaysia exports many electronic parts as well as electronic products directly ( 37%). But there are also manufactured goods ( 11%) and raw materials such as oil and gas ( 8%).
DocShipper info: Do you like our article today? For your business interest, you may like the following useful articles :
DocShipper Advise : We help you with the entire sourcing process so don't hesitate to contact us if you have any questions!
DocShipper | Your dedicated freight forwarder in Malaysia !
Due to our attractive pricing, many customers trust our services and we thanks them. Stop overpaying the services and save money with our tailored package matching will all type of shipment, from small volume to full container, let us find the best and cost-effective solution.
Communication is important, which is why we strive to discuss in the most suitable way for you!