Welcome To DocShipper

---
International Freight Forwarder Based In Malaysia
Who Are We?
DocShipper Malaysia is an international freight forwarder company based in Kuala Lumpur. Our group covers more than forty countries worldwide and is in a continuous state of growth,  we have been handling shipments between Malaysia and anywhere else in the world. DocShipper is not a traditional logistics company, not even close. In fact, we are pretty much the opposite. Our team is flipping a gazillion dollar industry on its head. DocShipper was founded with a clear goal and mission that is to "redefine international logistics for SME & individuals. We decided to "shake up" the traditional logistics industry and establish "new standards" based on technology, in addition to a devoted customer service.
How Does DocShipper Operate to offer you the highest quality logistics services?
DocShipper coordinates part of the transport logistics
By definition, a freight forwarder is an intermediary who manages the transport of a good when it has to face one or more successive transport changes. To put it simply, the transit agent handles a large part of the transport logistics. In addition, the freight forwarder can be either a person or a company, and can be designated by both the consignee and the consignor of the goods.
By extension, the role of the international freight forwarder is therefore to organise transport and coordinate the various actors involved, when goods are transferred between several countries. In concrete terms, the coordination carried out by the international freight forwarder includes the following main tasks:
Handle relations with all partners involved (insurance companies, carriers, chambers of commerce, customs, etc.).
Ensure the link between carriers, whatever their route (air, sea, inland waterway, road, rail, etc.).
Guarantee the continuity of transport, so that goods reach their destination as quickly as possible and under optimal conditions.
Monitor the shipment of goods and inform the customer accordingly.
Manage the administrative procedures related to transport and changes.
Focus on administrative management
Administrative formalities are important in the field of freight transport logistics, particularly in the case of connections between different carriers. And when the transport is done internationally, these procedures are even more cumbersome. The international freight forwarder is therefore a great help in handling all this paperwork!
In the event of an export of goods, the forwarder shall compile a complete file, which shall include:
The bill of lading (or loading order).

The packing list, which lists all the goods to be transported.

The commercial invoice.

The certificate of origin of each good (granted by an accredited body), which attests that the exported products have been produced, manufactured or processed in a specific country. This certificate is not related to the country whose goods are being shipped.
In addition, administrative management related to export also includes:
Obtaining various certificates.

Compliance with customs regulations.

Administrative and financial procedures concerning the staff.

Legal issues (regulations, disputes, etc.).

Insurance formalities.

The management of documentary credits (or letters of credit).

Tax representation, etc.

Interested in our logistics services? Need further assistance & dedicated information?
Our DocShipper experts answers within 24h !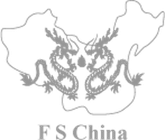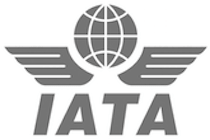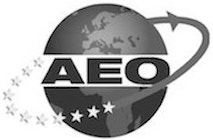 FAQ |About us
What is a good freight forwarder ?
In addition to offering dependable product delivery at affordable prices, a reputable freight forwarding service can save the client a great deal of time and potential hassles.
A freight forwarding service is beneficial to practically every business that transports goods internationally, and it is especially useful when internal resources lack knowledge of international shipping practices.
What are the common issues with the process of freight forwarding?
There are numerous difficulties in the freight transportation procedure.
Unclear competition regulations International legal regulations and varied country economies all affect freight forwarding. Due to the varying rates, fees, and levies, the process becomes rather unequal and difficulty clearing customs.
Another issue with the freight forwarding procedure, related to the preceding one, is the inconsistent application of customs laws around the world. As a result, a freight forwarder's range of operations has been constrained. Consequently, the majority of freight forwarders will enter the local market.
How can I pick a reliable freight forwarder?
The following characteristics are essential for the best freight forwarding agent.
Outstanding skill : always inquire about the freight forwarder's licenses and other credentials. They demonstrate whether a freight forwarder have the specialized expertise and security needs to manage shipments correctly.
Customer service : a forwarding agent who provides exceptional customer care can assist efficient global business. When it comes to shipping challenges, experience is the most crucial component (like dockworker strikes, port shutdowns, cargo reroutes, customs problems, warehousing organization). Even the trickiest problems can be solved by an experienced freight forwarder.
An extensive network : the forwarding agent with a complete global network of agents is the finest. Make sure the forwarder you select has contacts in the country you are going to.
Affordable services : make sure the freight forwarding business you choose offers all the services you require. This makes sure that all of your shipments go without a hitch.
DocShipper info: Do you like our article today? For your business interest, you may like the following useful articles :
DocShipper Advise : We help you with the entire sourcing process so don't hesitate to contact us if you have any questions!
DocShipper | Your dedicated freight forwarder in Malaysia !
Due to our attractive pricing, many customers trust our services and we thanks them. Stop overpaying the services and save money with our tailored package matching will all type of shipment, from small volume to full container, let us find the best and cost-effective solution.
Communication is important, which is why we strive to discuss in the most suitable way for you!