The first step in the supply chain is the method of sourcing. It is a concern of reaching a balance between the quality of products and raw materials needed and their availability. The less money you spend, the more money you'll make. However, low-quality goods will not suffice. Sourcing involves locating the right suppliers who can provide the quality you require at a cost that allows you to maintain the required profit margin. When it comes to your bottom line, a strategic sourcing process can make or break you. Businesses frequently want to know the best way to communicate their product requirements to their supplier, as well as any inspection staff who may check an order before shipping. Here, you will see why it is important to have a quality control checklist and types of quality checks.

What is sourcing?
Sourcing, also known as procurement, is the method of finding and choosing supplier or individuals based on predetermined criteria. Sourcing is done in business for a variety of reasons and in many diverse locations. Supply chain management is one of the most common applications of sourcing. Companies that could find the best suppliers at the lowest cost possible can achieve a competitive edge. Every action that turns around identifying and evaluating supplier, as well as picking and able to engage with an appropriate supplier who satisfies the customer, are included in the sourcing process. Typically, at the end of the sourcing process, a contract has signed, or an agreement is made between the buyer and the supplier on what will be procured and the contract terms. 
As a result, suppliers can be found both domestically and internationally. When it comes to international sourcing, you have access to more products, services, and manufacturers and can buy directly from the source without going through middlemen. The most important limitations are product quality control, communication with suppliers, and shipping times. These limitations, however, can be quickly resolved by employing a firm that works in global sourcing.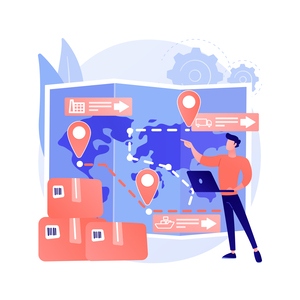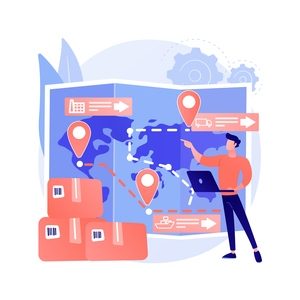 DocShipper info : Sourcing is crucial for production, selecting a right supplier with the best price is important. DocShipper experts are the right choice for it. If you have further questions, please do not hesitate to contact us, our team will be glad to help you. 
What is quality control checklist?
Generally, for every producer has their own set of specifications for their commodity. That is why it is critical for quality control to tailor a Quality Control Checklist to their employer's specific requirements. A quality control checklist is essentially a written guide for the components, packaging, appearance, codes, style, potential faults, and features of your products. An essential component of the job is all about performing the same task again and again, to get the fundamentals right. Quality is essentially the result of proper end product. Quality checklists aid in ensuring that the final products meet the quality expectations. An effective quality control (QC) checklist most often serves this purpose. A quality control checklist is for your products' contents, packaging, colour, barcodes, appearance, possible defects, functions and special requirements. It's also sometimes called an "inspection criteria sheet" or inspection checklist. Checklists for similar products often share common inspection criteria. But typically, each importer typically has specific requirements for their product. That's why it's important for importers to tailor a quality control checklist to their unique needs.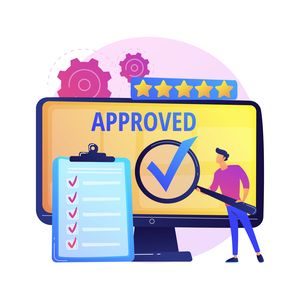 Consider the Potential Faults That Could Take place During Production
Different types of items are susceptible to various defects. For instance, in case you are making wooden furnishings, you may be worried about splinters, and in case you are dealing with electronic products, you could be concerned about incorrect voltage. Begin by considering your product's particular qualities and what kinds of defects could happen. Few defects would be more severe and lead to huge losses, at times for instance the voltage problem in any electronic device might lead to a severe electric shock and sometimes a fire accident also. So, you should consider all the potential defects and categorize them in three types: major, minor and critical.
Minor defects:
Small defects are generally small, insignificant issues which do not affect the performance or maybe form of the product. In most cases, the buyer would not actually notice a small defect on an item. And also, the customer would not probably return an item because of a minor defect by itself. Mostly, companies frequently set the top AQL or tolerance, if using that ordinary, for small defects in their inspected sample size. But an item can continue to fail inspection in case the amount of small defects found exceeds the cap set by the tolerance of theirs.
Major defects:
Major flaws are more dangerous than minor flaws. A product with quality flaws, particularly a major flaw, deviates significantly from the buyer's product specifications. Major flaws are those that have the potential to impair a product's function, performance, or appearance. These flaws are readily apparent to the customer. In response to these flaws, a customer is likely to return the product, file a complaint, or request a refund. In their inspected sample size, the manufacturing companies set a lower limit for major defects than for minor defects. They'll frequently accept an order with only a few major flaws. However, if the goods fail inspection due to an excessive number of major defects discovered, they are likely to reject the order or ask their supplier to hold or rework it.
Critical defects:
Serious defects would be the almost all critical of the 3 defect sorts. Serious defects make something totally useless and also might lead to injury to the end user or maybe somebody within the vicinity of the service. These defects placed companies during really serious chance of merchandise responsibility problems, product recalls and legal actions.
DocShipper Alert : It is very important to anticipate the possible faults of the products and categorize them, any chance of mistake in considering this faults might end up in huge loses. If you require any assistance, please do not hesitate to contact us here, our team will get in touch with you.
Types of tests in quality control checklist:
The quality checklist of yours is going to consist of diverse areas, as well as they need to typically be much like the people belonging in the next checklist. Based on the product type you have, you might not have to get most of the areas, or maybe you might have a lot more. Here are some of the important aspects you need to consider:
Packaging & Labelling: In this section, the quality checkers will check for the proper packaging as per the given international standards for the packaging and the correct label for the product.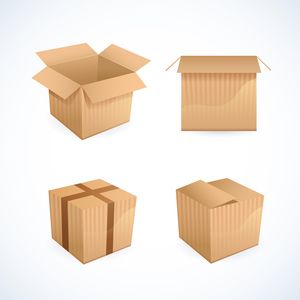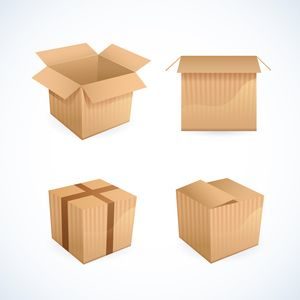 Visual Inspection: The inspector will inspect the product for the colour, and features prescribed by the employer company. Not only that but will even check for the damages like scratches and finishing of the product.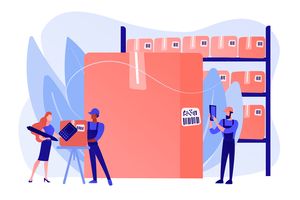 Functional Testing: It is the testing of the product functionality, to check the product whether it works properly and there are no defects as mentioned above.
Physical Requirements: the inspector will check for the all the required physical features of the product like weight and dimensions of the product. This type of inspection will be done by using various quality control tools like measuring tape, calipers, etc.
Barcode Verification: for all the finished goods there will be a barcode which will contain all the information of the order summary, the inspector will check for the correct barcode to the correct item. Also, the inspector will check the barcode scanner if the barcode is readable.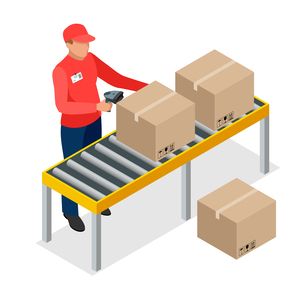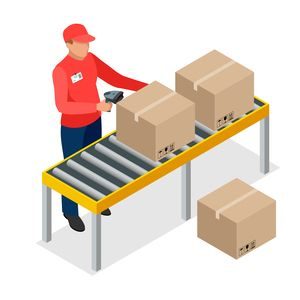 Carton Drop Tests: It is one of the crucial testing, the inspector will drop the carton from different heights in various angles, to ensure the safety of the products in the carton. This is to avoid damages due to rough handling of the shipment during shipping internationally or domestically.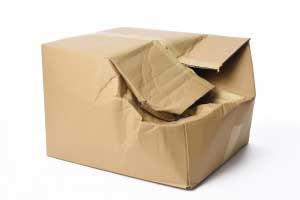 Can you rely on third party inspection?
Businesses across borders are often should rely on the supplier's words. Companies importing think powerless since they cannot find what exactly are going on within the factory. They are able to just depend on the info from the suppliers. With the third party inspection service, you are able to improve the position of yours. You are able to determine a rule of regular assessment in the factory. The inspection report is going to provide insights into the condition of the order of yours, and you will probably get to watch the correct picture of the provider. Then the third party inspection service is able to store the suppliers accountable for the works of theirs. With the third party inspection, the employer's company will get the reliable information of the product and production progress. The third party inspection report will help you make a sound decision about the product or the supplier company. Importing companies can benefit greatly from third-party inspections. It safeguards the brand's reputation by identifying product quality issues. It can also improve your working relationship with the supplier if you use the service wisely.
DocShipper Advice : Are you not sure of selecting a inspection company to perform quality control checks? We are a team of expertise in performing the quality control checks for your products. Please do not hesitate to contact us will all your requirements, our team will get in touch with you. 
The sourcing companies in Malaysia
Finding the right supplier has never been an easy task, but here are some of the best companies, in which you might find the relevant company that provides the material that matches to your product.
Note: We are not affiliated with any of the companies listed in this guide. We have selected these companies based on their claimed product scope, history, certification, and capabilities.
GenuineProducts.Asia
GenuineProducts.Asia  headquartered in Kuala Lumpur, Malaysia, was established in 2003 as a procurement firm specializing in beauty and hygiene products. They have worked with the beauty brands. The also oversees manufacturing from beginning to end.
Products and Services
Cosmetics

Anti-ageing serum

Skin creams

Intimate wash

Sourcing

Formula development

Production

Brand protection

Product compliance

Label and packaging design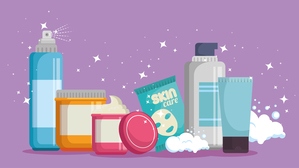 Monarch Asia
Monarch Asia is a company that supplies and distributes domestic furniture. With offices in Malaysia, Taiwan, and China, and a catalogue of distinctive furnitures, the company provides full-service direct container programs for case goods, upholstery, and home decor. Monarch Asia, a company based in Malaysia, collaborates with multiple processing plants across Asia.
Products and Services
Accent tables and chairs

Barstools

Bedroom furniture and bunk beds

Coffee tables and console tables

Entertainment centers

Office desks and chairs

Dining tables and chairs

Upholstery

Home decor

Supplier sourcing

Manufacturing services

Product development

Quality control

Inspections

Product compliance

Label and Packaging design

Shipping and logistics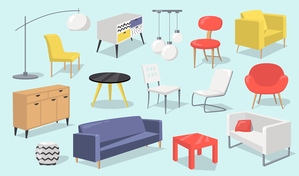 Dimason Sourcing
Dimason Sourcing is a furniture-specific sourcing firm with an eye toward worldwide trade-related business. Dimason helps international customers find all types of furniture, Television set, and other items.
Products and Services
Beds

Consoles

Side Boards

Coffee Tables

Dining Tables

Supplier sourcing

Manufacturing services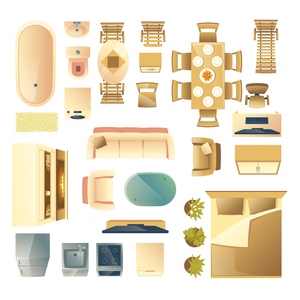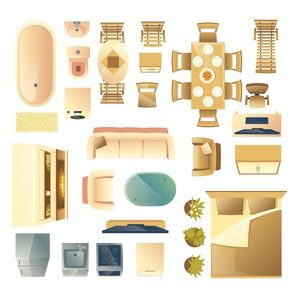 Asia Sourcing Company
Asia Sourcing Company is established in Kuala Lumpur, Malaysia. The Company specializes in the European and African markets. Their primary focus is on wrapping and disposable apparel for the food processing and health-care industries.
Products and Services
Disposable wear

Cut-resistant gloves

Palm oil

Plastic pallets

Sourcing

Inspections

Logistics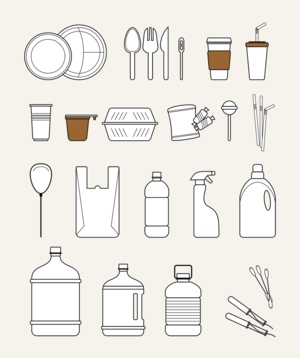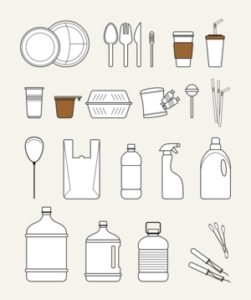 ALH Global Group
ALH Global Group   is a Malaysian sourcing company. They offer a range of services to its clients. ALH built relationships with a vast network of industries as well as other sourcing companies. They also support customers in achieving social regulatory and safety regulations.

Products and Services
Hotel and resort supplies

Electronics

Spa products

Car parts

Food and beverage

Pool equipment

Supplier sourcing

 

Social compliance and product safety

Shipping and customs clearance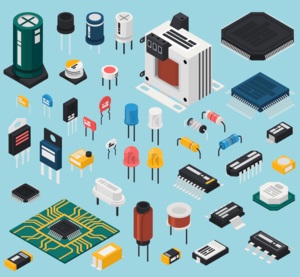 Endeavour Trading Sdn Bhd
 Endeavour Trading Sdn Bhd is a furniture procurement firm based in Selangor, Malaysia, that was founded in 2007. The company collaborates with purchasing agents in China, Vietnam, Indonesia, and Malaysia. Endeavour provides comprehensive support services such as procurement, design and development, on-site assistance, quality inspection, and more.
Products and Services
Bedroom furniture

Living room furniture

Office furniture

Dining furniture

 Sourcing

Product Development

On-Site Production Management

Quality Control

Shipping
JLC Sourcing and Services Ltd
JLC Sourcing and Services Ltd is a Cambodian procurement company that also functions in Malaysia, and many other countries. JLC Production is available through Procurement and Assistance and quality assurance assistance.
Products and Services
Apparel Products

Shoe Products

Quality Inspection

Product Compliance

Sourcing Services

Process Support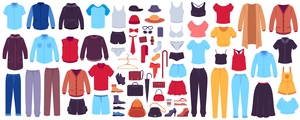 AsiaCommerce
 AsiaCommerce Network, founded in, is a cross-border transportation and procurement organization headquartered in Hong Kong and Guangzhou, China In China, everything from the supply chain network to digital marketing and fulfilment is available. They also provide online store and digital advertising consultancy services, and market entry and procurement
Services
Factory sourcing

Wholesale sourcing

Quality control

Supplier payments
Wuerth Industrial Services, Malaysia
Wuerth Industrial Services Malaysia is a Malaysian procurement company located in Selangor, Malaysia, that was established in 2009. The company serves Southeast Asian customers and provides services such as procurement, supply chain management, vending, and e-commerce consulting.
Products and Services
Furniture and Homeware

Industrial Chemical Products

Cutting Equipment and Abrasives

Technical analysis

Translation

Supplier sourcing

Request for quotation (RFQ)

Sample Order
Asia Buyer
AsiaBuyeris a procurement company with key locations in Shanghai, Hong Kong, Ningbo, and Ho Chi Minh City. Their service area includes many Asian countries, including Malaysia. The company offers Quality control, audit and change management, procurement services.

Products and Services
Healthcare equipment

Packaging and printing

Apparel and textiles

Supplier sourcing

Factory audits

Procurement outsourcing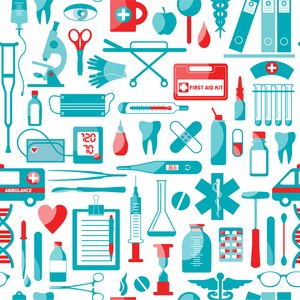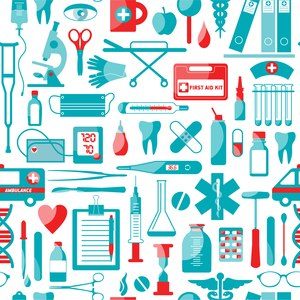 FAQ | Top 9 companies for sourcing in Malaysia
Can I ask the supplier to do quality control on the raw materials, or should I do?
Yes, you can ask the supplier to perform the quality checks on behalf, or you can a third party to perform, but you need to discuss this with your supplier while making an agreement.
What are the modes of payment to the supplier?
Well, the modes of payments could be bank transfer, cheque, or cash. Whichever mode is convenient for you and your supplier, you need to check with them.
Is it legal to ask the supplier to provide a sample?
Yes, you can ask the supplier to provide the sample to assess the material so that it will match with your product, and you can even check the quality of the material before sending it to the production.
While negotiating prices, can I ask the supplier for a discount?
Negotiating of the prices is crucial, if the discount is offered that would encourage the buyer to purchase more. Hence, you can ask for the discount if you meet the required MOQ of the supplier.
Is sourcing and procurement are same?
Sourcing and procurement are almost the same, but there is slight difference Procurement is the procedure of getting the products and services a company needs for the operations of its. Sourcing takes proper care of from finding suppliers, contracting and vetting them and keeping a proper chain of vendors to focus on the organizational needs.
Can I ask the inspector or inspection company to do checks for multiple products?
Yes, you can ask the inspection company to perform for all your products as per your design requirements.
Is it legal to send a third party to perform quality checks?
Well, of course you can send, but before you do that, you must inform the manufacturer about the visit, and it is advisable that you mention this point while making an agreement with the manufacturer.
How can I be sure that the inspector is qualified to perform the checks?
Well, you can ask the inspection company to share the profile of the inspector, and you can also check on their certifications to have a better knowledge about the company's profile.
Can I ask the inspection company to perform specific tests on the product?
If your product needs additional testing or specific kind of tests, you can ask the company, but you should inform them beforehand while availing their service.
DocShipper info: Do you like our article today? For your business interest, you may like the following useful articles :
DocShipper Advise : We help you with the entire sourcing process so don't hesitate to contact us if you have any questions!
DocShipper | Your dedicated freight forwarder in Malaysia !
Due to our attractive pricing, many customers trust our services and we thanks them. Stop overpaying the services and save money with our tailored package matching will all type of shipment, from small volume to full container, let us find the best and cost-effective solution.
Communication is important, which is why we strive to discuss in the most suitable way for you!