Quality inspection also refers to the actual inspection of products. It is vital to provide quality products to consumers that comply with all market regulations. Customers pay for and expect quality and therefore, top-quality products need to be delivered without fail. There are many quality control methods, and many of them are industry specific. A significant aspect of quality inspection is the establishment of well-defined controls. These controls help standardize both production and reactions to quality issues. Quality inspection involves testing units and determining if they are within the specifications for the final product. Quality inspection creates safe measures that can be implemented to make sure deficient or damaged products do not end up with customers.
What is a quality inspection?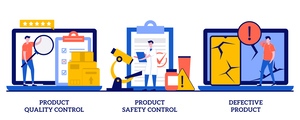 An inspection measures, examines, and tests one or more of the characteristics of products and compares the results with the specified requirements to establish whether conformity is achieved. Inspection also refers to checking products, whereas an audit applies to analyzing the manufacturing process. A quality inspector usually follows a pre-established checklist, which is based on the specifications of the product. The inspected products are then fit to be used for production, as semifinished goods as well as finished goods ready for shipments to customers. In addition, practicing quality inspection has a positive impact on employee conduct. Quality inspection can inspire employees to create high-quality goods, leading to greater customer satisfaction. Quality inspection protocols may help you lower your inspection costs and use your resources in a more cost-effective manner.
What do quality inspectors do?
Quality inspectors protect the consumer from defective products and the company from damage to its reputation due to inferior manufacturing processes. If the testing process reveals issues with the product, the inspector can fix the problem himself, return the product for repairs. Quality inspectors set and maintain the standards for product quality, while ensuring the correct procedures are in place to ensure compliance with those standards.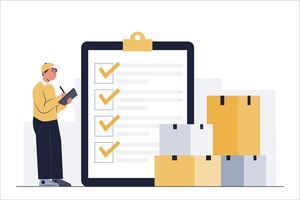 Duties for a quality inspector include:
Establishing quality standards

for all products and services provided by a company.

Creating rules for standards and

communicating them to the relevant staff to ensure quality levels are maintained.

Writing documents to outline all standards

clearly to create references

for employees.

Working with all management-level employees

to ensure they are maintaining any new standards and compliance with all relevant regulations.

Performing random quality inspection checks on products or services to assess quality levels.
They also read and understand blueprints and specifications, monitor and observe operations to ensure they meet the relevant production standards, recommend adjustments to the process, inspect, test or measure materials used in the final products, accept or reject finished items, remove all products and materials that fail to meet the specifications, discuss the inspection results with the people in charge, and report all the inspection and test data.
DocShipper info : One of the most crucial aspects of quality control is inspection. Inspection entails comparing items, processes, and services to predetermined requirements in order to assess conformance. It aids in determining the quantity and quality of the material or object. Contact DocShipper if you require assistance.
How much does a quality inspection in Malaysia cost?
It is very important to know the cost of inspection, but it may differ from country to country. In Malaysia, the inspection quotation could be communicated via email or through online inquiry system. The general cost for the inspection of the company is around $350 to $450 per man working day. For the other southeast Asian countries such as Thailand, the inspection cost may vary but also a bit expensive than China it is expected to be around $300.
Why it is important to have a Quality inspection?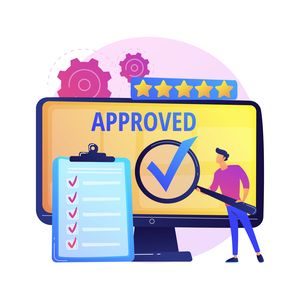 Quality is an essential factor when it comes to any product or service. With the high market competition. What must you do when your purchase from a supplier has defective pieces that do not meet your specifications? You may need to get your supplier to rework the effected goods. You may run into shipping issues, or you may not have much choice but to accept unsellable goods, you may not even realize the problem until you get the package, long after the supplier has done nothing to correct the problem. The result is usually customer dissatisfaction and increased costs. You can avoid these risks in product inspection to the sourcing process. Any issues that may arise with your product will be reported to your supplier immediately, so you can deal with them immediately. You need to have the confidence to make an intelligent shipping decision, and this comes from having an inspection.
Therefore, all manufacturers and service providers out there constantly look for enhancing their product or the service quality. In order to maintain or enhance the quality of the offerings, manufacturers use two techniques, quality control and quality assurance. These two practices make sure that the end product or the service meets the quality requirements and standards defined for the product or the service. When it comes to standards for quality, there are many. ISO (International Standards Organization) is one of the prominent bodies for defining quality standards for different industries. Therefore, many organizations try to adhere to the quality requirements of ISO. In addition to that, there are many other standards that are specific to various industries.
Advantages of having quality control inspection in companies
Customer satisfaction
Customers will get the good quality of products, hence increasing the reputation of the company on the account of quality control in the company.
Reduced production cost
Effective inspection and control of the production processes and operations can considerably reduce production costs. Further, quality control controls the creation of inferior products and wastage, therefore reducing the overall cost of production.
Increased goodwill
Quality control increases the confidence of people in their products by providing better quality and exceeding their expectations. A well reputed company can raise funds from the market easily.
Increased sales
Quality control is crucial in making sure that the product is top-notch, which will in turn help increase sales, as well as attract more customers. This can help create new demand for the item and maintain existing demand. It has been pointed out that quality management is an effective tool, with the aid of which markets can be expanded both at home and abroad.
DocShipper Advice : The quality control division, also known as QC, will ensure that your order complies with your specifications in terms of both quantity and quality. If you're interested in learning more about our offerings, visit our page on quality control services.
List of Inspection companies:
DocShipper
DocShipper has been providing sourcing/shipping services for over a decade.
These services include not only the management of the shipping process, but also all legal and quality checks of the products.
DocShipper's experts provide quality inspection in the shortest possible time throughout the world thanks to its network in over 80 countries, including Malaysia.
You'll get fast results to improve your supply chain by using their services.
What's the best thing about DocShipper?
DocShipper, unlike other inspection companies, gives you real freedom.
They will take care of your entire supply chain with their 3PL services.
In addition, they will assist you in all the upstream sourcing work, as well as the laboratory tests for certifications, and will offer you a complete service regarding international logistics. This is the best choice.
QIMA
QIMA (formerly AsiaInspection) was established in Hong Kong in 1997. Today, QIMA has 20 offices, over 2,300 employees and provide their services in over 85 countries. Their professional inspectors also provide live video streams, which allow the client to watch while their products are being inspected. Even if their headquarters is based in Hong Kong, they provide product inspection, quality assurance, ethical and manufacturing audits in Malaysia as well.
Services
Onsite inspections
Video inspections
Food inspections
Ethical and manufacturing audits
Quality assurance
Lab testing
 Product Categories
Apparel and textiles
Toys, electronics and electrical products
Cosmetics
Jewelry, eyewear
Food products
Bureau Veritas
Bureau Veritas was founded in 1828, it has around 1,400 offices and laboratories in 140 countries. Being one of the leading inspection companies, it offers professional product inspections, and quality control services, which aim at reducing quality risks and improve manufacturing performance. Bureau Veritas started to provide inspection services in Malaysia in 2006. Now, they have 120 employees, and three branch offices in Malaysia which located in Kuala Lumpur, Kemaman, and Pasir Gudang. They are committed to providing services in an efficient and cost-effective manner, and they also offer quick custom product solutions for clients.
Services
Production inspections
Quality assurance
Factory audits
Testing
Product Categories
Apparel and textiles
Furniture
Electrical and electronics
Automotive
Accessories and toys
Food products
The Inspection Company
The Inspection Company (also known as TIC) was founded in 2007. And provides inspection services, factory audits, and laboratory testing. They also have a well-developed global network, since most of their clients are overseas retailers from Europe, Australia, and North America. TIC inspectors have at least five years of experience in quality control and an engineering degree. Moreover, all inspectors have to sign an anti-bribery contract while the inspection is performed. Also, the client is able to change or update their order requirements online. They provide service for supporting both local and overseas clients in Malaysia from their regional office in Selangor.
Services
Inspection sеrvісе
Audit sеrvісе
Product testing
 Product Categories
Electronics
Multimedia
Fabrics & Garments
Furniture
Intouch Quality
Intouch Quality was established in 2008, and they become a subsidiary of Asia Quality Focus (AQF) since 2019. In order to stay competitive, they offer a variety of quality solutions, such as product safety inspection and manufacturing audits. Even though the headquarters is located in Shenzhen, China, Intouch Quality delivers quality control services in 12 Asian countries including Malaysia, with expertise in apparel & textiles, furniture, electrical products, and other categories of products.
Services
Product inspection services
Factory auditing services
Product testing services
 Product Categories
Apparel and textiles
Furniture
Electrical products
Building materials
Toys
Pro QC
Pro QC is an international company that was established in 1984. They provide product inspections, quality consulting, supplier and factory audits, in 88 countries. They offer a full range of technology-enabled quality control and customized compliance solutions, with the goal of helping their clients to reduce the quality risk. For nearly two decades, Pro QC has maintained a presence in Malaysia in Kuala Lumpur, Johor Bahru, Port Klang and more, providing a variety of custom and cost-effective quality solutions to both local and international clients.
Services
Inspection sеrvісе
Factory audit services
Supplier qualification and development
 Product Categories
Apparel and textiles, footwear
Toys
Furniture
Hardware
Goodada
Founded in 2012, Goodada is an international inspection company with Europe management, and has its headquarters office in Dublin, Ireland.
Goodada offers a platform that allows clients to place the inspection orders, make the payment and access the inspection report online. Further, Goodada committed to deliver inspectors to any location in Malaysia within 48 hours and uploads the inspection report within 24 hours after the inspection is completed. If there are any changes or updates about the inspection status, the client will receive a notice via email.
Services
Factory audits
Product quality inspection
Laboratory testing
 Product Categories
Food and beverage
Furniture
Apparel and textiles
Health and Medical
DIQS
DIQS is a Malaysia based local inspection company offers their services since 2012. The headquarters is located in Selangor, which is encircling the capital Kuala Lumpur, and they are trying to provide the most accurate and fastest service to its clients. Their nationwide network and experienced inspection team allows them to offer professional services in a wide range of product categories, whether it is the raw materials such as oils and woods, or even the final products such as furniture and garment.
Services
Product inspection
Quality control and assurance
Supplier audits
Materials testing
 Product Categories
Electrical equipment
Apparel and  textiles
Furniture
Oil and gas
DocShipper info : It is crucial to specify in the contract with the supplier that you will release 70% of the remaining balance after the quality check has been completed and, most importantly, approved. If not, the supplier must be required to accept the flawed references back so that they accurately represent the initial agreement. Do not hesitate to contact us. 
FAQ | 7 Quality Inspection Companies in Malaysia
How long does it take to obtain the inspection results?
For inspections the results are usually sent within 24 hours after completing the inspection. If clients need rush service, they can obtain same day reporting for a $30 surcharge.
How the payments made?
You will receive one invoice at the end of the month with all the inspections performed on your behalf. This invoice is payable upon receipt by TT or PayPal. The invoice in USD but you can pay in any major currency.
Is it possible to book one service for more multiple products?
Yes, it is possible to perform inspections of several models at once. Every model will be listed separately in the report then. But aware when using online booking service that you insert and save several products. This enables you to save time during next orders.
After making an order through online and receiving confirmation is it possible to change or update the order?
Yes absolutely, you can change it any time before the inspection day. You just need to login and change it as you want.
What Is the Difference Between Quality Assurance and Quality Control?
Quality assurance is about how a process is performed or how a product is made. For example, if milk is labeled non-fat, the factory would have a method to ensure the type of milk in the carton is reflected by the label on the package. Quality control focuses on quality management and how the overall quality of the products overseen by the company.
DocShipper info: Do you like our article today? For your business interest, you may like the following useful articles :
DocShipper Advise : We help you with the entire sourcing process so don't hesitate to contact us if you have any questions!
DocShipper | Your dedicated freight forwarder in Malaysia !
Due to our attractive pricing, many customers trust our services and we thanks them. Stop overpaying the services and save money with our tailored package matching will all type of shipment, from small volume to full container, let us find the best and cost-effective solution.
Communication is important, which is why we strive to discuss in the most suitable way for you!