Obviously, DocShipper Malaysia propose packing service to insure your shipment. The packing is a very important step because it will guarantee the safety of your goods from departure to arrival. Considering that this step as a certain cost, some customer don't feel they really need it, big mistake! Let us tell you why…
Why packing services is important ?
Safety of your goods 
Naturally, the first purpose of the packing will be to insure your goods from the departure to the arrival. The packaging will cushion shocks all along the shipment.
In some case, it will even be necessary to pack your goods, it is the case of all sensitive products for example. In this case, it will be mandatory to pack them according to international standards.
Avoid issue with insurance 
We all know how insurance work… They are every time trying to find the (very) small mistake to avoid any refund. That's the case with the packaging for example. That's why, our DocShipper expert used to advise to handle this step in the proper way.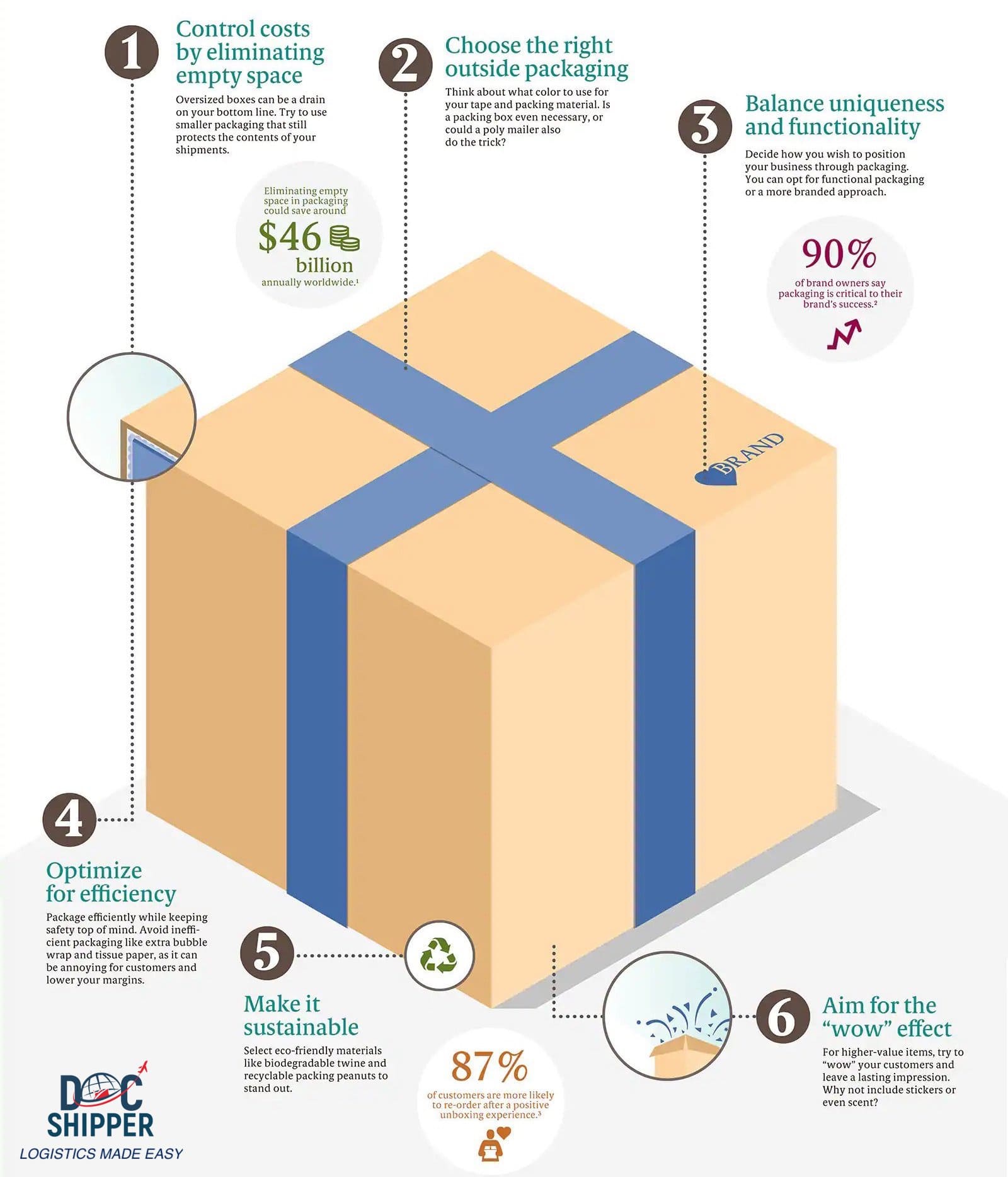 Info DocShipper: You want further information about packaging you should prepare for your future shipment? Feel free to check this interesting article from ISO. Reminder: ISO is an independent, non-governmental international organization with a membership of 164 national standards bodies. The article is available here: Moving goods with ISO Standards
DIY – Do It Yourself packing
How to pack by yourself? The step by step 
Getting Started and Getting Organized
Gather all needed packing providers and move boxes of various sizes.
Create a folder with vital work you'll want throughout the cargo.
Take photos of difficult setups, like machines or others…
Make a spacious packing place at your warehouse, office, home…
Packing Effectively and Efficiently
Wrap every item properly with enough layers of wrapping sheets, bubble wrap
Make sure to pack everything that belongs in a very explicit space in a room-labeled box.
Begin mutilation of any giant things.
Finishing the Job
Pack an "open first" box last (if needed)
Stack the boxes as you're finished filling, taping, and labeling them.
If you've unbroken track of what number of boxes you have got, count them up.
Look in every place and confirm that everything has been well-packed
What does DocShipper expect in this case? 
We expect your house/warehouse to be organized before we arrive.
We attempt to organize the truck by space to create unpacking easier.
We will wrap, pad, and set up a piece of furniture (if needed)
We will double-check every entry/exit to make sure we have everything
Things to remember during the packing 
Packing list 
The packing list is one of the most important documents that accompanies your shipment. It will show all your items with several details:
Quantity per item
Value per item
Departure / Arrival
Owner's name & contact
Warning DocShipper: In some cases, we must put the HS code, and dimensions/volume of each item.
Labeling
Labeling is quite important in order to facilitate the organization of the shipment. Indeed, each box should be labeled to help to identify them. The packing list mentioned above should notify what items are in what boxes as well.
Pros and Cons of Packing Yourself Vs. Hiring Professional Packing Services
Pros of Hiring a Packing Service
It's quick.
Your items will be packed properly.
Your items are less likely to be damaged.
Cons of Hiring a Packing Service
Increased cost.
Lack of control.
Trusting the packers.
Pros of Packing Yourself
Lower costs.
You have more control.
You are less susceptible to theft.
Cons of Packing Yourself 
It's time-consuming.
You may not pack items correctly.
Furniture disassembly can be difficult.
We are not liable for boxes that they didn't pack.
DocShipper Advise : We help you with the entire sourcing process so don't hesitate to contact us if you have any questions!
DocShipper | Your dedicated freight forwarder in Malaysia !
Due to our attractive pricing, many customers trust our services and we thanks them. Stop overpaying the services and save money with our tailored package matching will all type of shipment, from small volume to full container, let us find the best and cost-effective solution.
Communication is important, which is why we strive to discuss in the most suitable way for you!