Logistics companies connect firms to markets by providing various services, including multimodal transportation, freight forwarding, warehousing, and inventory management. They are important for global manufacturing, which is complex and multi-location. It is imperative to keep the flow of goods so that critical supplies can get where they are needed. The global logistics industry faces its biggest challenge. The COVID-19 outbreak has increased the importance of supply chains in responding to needs in real time and in the transportation of goods, whether in managing the increase in online retail demand or maintaining the supply of medical supplies and fresh products. The COVID-19 pandemic has shown that logistics needs to evolve to build stronger supply chains. We all depend on them to achieve food security, health and stability, as their mission is to keep people safe and businesses operational, while customers adapt to the new challenges.

Supply Chain Transparency
The Covid-19 pandemic has posed considerable challenges for supply chains globally. Several national lockdowns continue to slow down or perhaps temporarily quit the flow of finished goods and raw materials, disrupting manufacturing as a result. Nevertheless, the pandemic hasn't always produced any unique challenges for supply chains. In certain places, it brought to light before unseen vulnerabilities, not to mention, numerous businesses have suffered staff shortages and losses as a result of Covid-19. But in general, it's accelerated and magnified issues that previously been around in the supply chain. Understanding the place that the risks lie so that the company of yours is able to guard itself might require a great deal of digging. It requires going far outside the second and first tiers and mapping the full supply chain of yours, including distribution facilities and transportation hubs. This is expensive and time-consuming, which explains why the majority of major firms have focused the attention of theirs just on strategic direct suppliers that account for huge quantities of the expenditures of theirs. But a surprise disruption which brings the small business of yours to a stop could be a lot more pricey than a full appearance into the supply chain of yours is. Risk management firms have grown to be the most favored B2B business and logistics trends lately as businesses are actually searching for brand new means to create agile and flexible businesses with a focus on resilience and hazard control. We are all searching for the greatest methods to centralize and standardize management of the supply chain to make sure there can't ever be another breakdown in small business, just like we have only found. For a great deal of companies, what this means is much better handling of prospective upstream disruptions by diversifying the sources of theirs and transport contractors. It might likewise mean anything from employing far more robots to implementing disaster plans. You will find a lot of ways to deal with risk management, and that's why it is critical that supply chain partners talk to one another to make sure the management techniques of theirs are actually in alignment. In the event of a supply chain disruption, organizations may then make important choices a lot more proactively without scrambling for data and info. In addition, such transparency through technology allows flexibility in an organization's supply chains, which will allow organizations to boost the geographic range of suppliers, add more local suppliers, and make sure important materials aren't sole sourced.

Docshipper Tip : It is important to to maintain transparency in supply chain so as to avoid miscommunication. Maintaining transparency ensures the knowledge of the what is going on at every stage of supply chain. 
If you have any other questions, please contact us here 
Buyers are More Price-Conscious
With such a serious economic shutdown, a large amount of individuals are actually focusing much more on just how they are able to cut costs in any way they can. So far as logistics trends are actually concerned, this's one that's always pretty continuous. Individuals continue to be shopping online at the same rates as before, though they are starting to be a lot more conscious of shipping costs and return options. They need the exact same goods as theirs, though they are searching for deals. And since it appears as life is actually on hold with quarantine, consumers can also be prepared to hold back until the cost is actually right to get what they would like, such as patiently waiting for shipping that is free or maybe sales from the favorite businesses of theirs. A great deal of companies decided to provide low-cost or free delivery as an incentive to maintain customers buying from their website. For shippers and transport companies, what this means is they will probably begin to see a great deal of the customers of theirs searching for lower delivery prices. We anticipate a new wave of long term, low cost contracts between retailer and shipping partners looking to push a much better amount of goods at even cheaper costs. Overall, this spurs a chain reaction which is going to have a significant effect on the efficacy and pace of the supply chain. Need for lower cost shipping suggests that logistics companies have to concentrate on high levels of route and resource optimization, which likely usually means a much better implementation of automation.
Inventory Management
If other suppliers are not immediately available, a company has to figure out just how much extra inventory to keep in the interim, in what form, and exactly where on the value chain. Clearly, safety inventory, as any inventory, carries with it the risk of obsolescence as well as ties up money. It runs counter to the typical exercise of lean inventories and just-in-time replenishment. Although the savings from those strategies have to be weighed against all the expense of a disruption, including lost revenues, the greater costs which would have to be paid for substances that are abruptly in supply which are brief, as well as the time and effort which would be anticipated to secure them.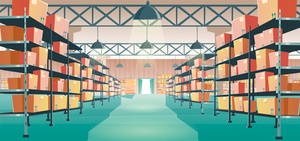 DocShipper Advice : If you need any assistance regarding the inventory management our team here is happy to help you, please fill out this form, our team will get in touch with you within 24hrs
Demand planning for inventory
Demand planning is actually a crucial process for supply chain management during which a business projects future demand, and thus shifts output to meet those projections. With accurate forecasting of customer demand and sales, they are able to better plan for just how much inventory to produce or order, and where you can allocate that inventory across locations to make sure they are able to meet demand. Accuracy is essential to effectively balance inventory. By situating inventory just where it's needed most, retailers are able to meet demand without having extra carrying costs, or maybe disappointing customers with out-of-stock circumstances or back orders. Demand forecasts and inventory allocation directly availability and impact stock across many retail locations across the nation. Nevertheless, with shifting populations, previous demand estimates using historical data might not be sufficient to effectively situate inventory. A real time view of inventory across store locations, warehouses, and in transit allows retailers to recognize mismatches between demand and inventory availability faster. Nowadays, modern inventory management solutions alert users immediately when inventory is actually over stock or perhaps below safety stock thresholds, helping retailers take quick action to rebalance. And, with demand shifting across store locations, retailers are able to monitor inventory levels and reallocate inventory to locations where demand might be greater.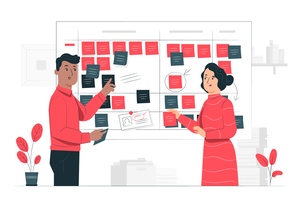 From Globalisation to Regionalisation
Logistics hubs are going to re-emerge at the regional level. In order to eliminate single source dependencies, and then to build an adaptable and flexible supply chain, merchandise integrators, sub system suppliers as well as component suppliers will source, assemble as well as provide from their own. The change had been kicked off a few years ago due to increasing labor costs. As soon as the main appeal for businesses towards Asia, the labor price differential has shrunk in the last several years. What will continue to hold overseas interest.
Keeping More Inventory
Just before the pandemic, most companies had adopted lean manufacturing like a most effective practice. Receiving items just-in-time (JIT) for manufacturing kept inventory bills down and used room better. When COVID hit, this lean approach left numerous companies with inventory shortages and in a number of instances triggered output to stop entirely. While lean manufacturing is going to remain the finest practice, the balance in between JIT inventory as well as security stock will change. In order to avoid future inventory shortages leading to generation shutdowns, manufacturers are going to keep more inventory (buffer stock) on hand. Just how much more will rely on different elements, but in general inventory on hand increases. This can only escalate factory room as well as capacity problems. A lot of warehouses struggled to make room for interpersonal distancing, and today they are going to need room to control this extra inventory.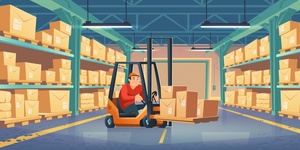 DocShipper Advice : We are professionals in 3PL service, if you would like know more about our 3PL services, our team will b happy to help you. Please contact us here with your requirements our team will get in touch with you. 
3PL Contracts
Logistics companies, which might be worried with inside the movement, storage, and waft of products, had been immediately laid low with the COVID-19 pandemic. As an essentially a part of cost chains, each inside and throughout worldwide borders, logistics companies facilitate change and trade, and assist groups get their merchandise to customers. Supply chain disruptions to the arena because of the pandemic could, therefore, affect competitiveness, monetary growth, and activity creation. Logistics organizations join companies to markets with the aid of using imparting numerous offerings, together with multimodal transportation, freight forwarding, warehousing, and stock management. If perhaps COVID taught us anything, it is that the future is actually unpredictable. With a potential next on the horizon, businesses will demand shorter contract terms when renting, leasing or maybe co sharing warehouse room. This is the exact same for 3PL partnerships. Contract terms will be shortened, which may also result in more agreement terms being incentivized. Post-COVID, businesses are going to be reluctant to sign an extended contract commitment.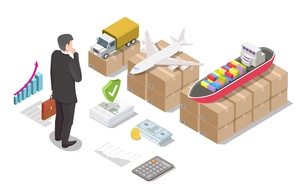 Air, Sea and Road Freight
Air freight or even sea freight forwarder that would like to position itself as strongly as possibly can for the recovery, for instance, will have to find out the own market share of its in addition to overall performance against the industry for every swap lane as well as the change in trade need. The responses of its must be customized accordingly where appropriate, it must scale again capability commitments in hard hit trade lanes in which it's a big market share but redeploy product sales teams to get market share in resilient swap lanes where the existence of its is now little. While the pandemic is not going anywhere soon, for today at least it appears the sector has got a grip even though you can still find a legacy problem, with crew rotation remaining a crucial component.
The surge in need for appealing yields and air cargo are not with no complications. Pandemic restrictions have led to serious worldwide supply chain congestion and developed hardships for aircrew crossing international borders. Capacity and resourcing, handling and logistics and facility room are going to be a concern. Lastly, the increase in luggage claims might just be the outcome of increased reliance on air freight. You will find 2 interesting conclusions which could be drawn when viewing exactly why shippers want to air freight. One explanation might be that, in comparison to airports, which have noticed a tremendous drop of passenger demand, air cargo doesn't experience exactly the same waiting times as a result of port congestion, that has reached all-time highs. For a lot of years, air freight continues to be the ideal method of transportation for perishables shippers. Alternate shippers, on the additional hand, tend to be more apt to utilize air transport in the present market, not simply due to the speed of it but additionally due to its improved reliability.
Road freight: Unlike ocean and air shipping, land shipping has typically remained partially to be had globally as roads have remained in operation, besides in nations beneath neath severe lockdowns, in line with Agility Logistics' monitoring tool. Trucking capability is strained because of extra call for his or her offerings—particularly meals and clinical deliver transportation beneath neath lockdown, mixed with decreased worker availability (because of COVID-19-related restrictions), main to better fees. Other monetary sectors that require land shipping, along with production, are typically now no longer at complete capability due to lockdowns. As a result, spot street freight fees have fallen in a few markets. Demand for rail offerings has grown due to better air shipment freight fees, clean sailings, and longer transit time for trucks.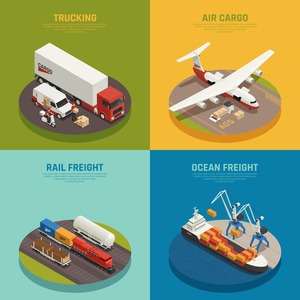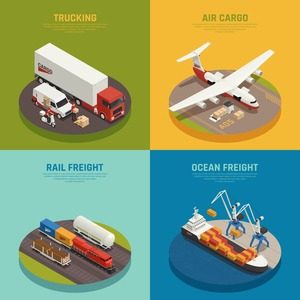 Docshipper Tip : You can count on us for the shipping, DocShipper is a team of experts to help you with all your shipping queries. Please fill out this form, with all your requirements our team will get in touch with you
FAQ | How logistics emerged post covid-19?
Can transport logistics actually help reduce costs and optimize transport processes?
Yes. Simply because transportation isn't a fixed price, coordinating a transport logistics wedge in which planners and managers have improved transparency and visibility into the continuously shifting variables is actually crucial to lowering overall transportation costs and optimizing the output of assets to make certain the ideal return in each earnings and productivity.
Have you witnessed an impact on transport lanes?
Globally, restrictions on using certain lanes has led to extra freight costs and increased lead times. Although not every country with cases of COVID-19 will experience a substantial impact on transport lanes, we expect that there will continue to be disturbances as the situation progresses.
How one can ensure of following health measures in supply chain?
You can ensure health measures in supply chain by following necessary precautions, however, it is different from country to country, if all quarantine methods have been followed you may end up in huge delays in your production. So you will have to plan your supply chain accordingly.
What are the benefits of 3PL?
3PLs have a number of advantages, particularly for functions which are increasing. Changing to a 3PL will enable you to reduce expenses associated with additional staff members as well as technology to oversee the supply chain. A 3PL business is going to manage the item of yours pick up, distribution, warehousing services, and tracking of inventory movement.
DocShipper info: Do you like our article today? For your business interest, you may like the following useful articles :
DocShipper Advise : We help you with the entire sourcing process so don't hesitate to contact us if you have any questions!
DocShipper | Your dedicated freight forwarder in Malaysia !
Due to our attractive pricing, many customers trust our services and we thanks them. Stop overpaying the services and save money with our tailored package matching will all type of shipment, from small volume to full container, let us find the best and cost-effective solution.
Communication is important, which is why we strive to discuss in the most suitable way for you!